Textreactai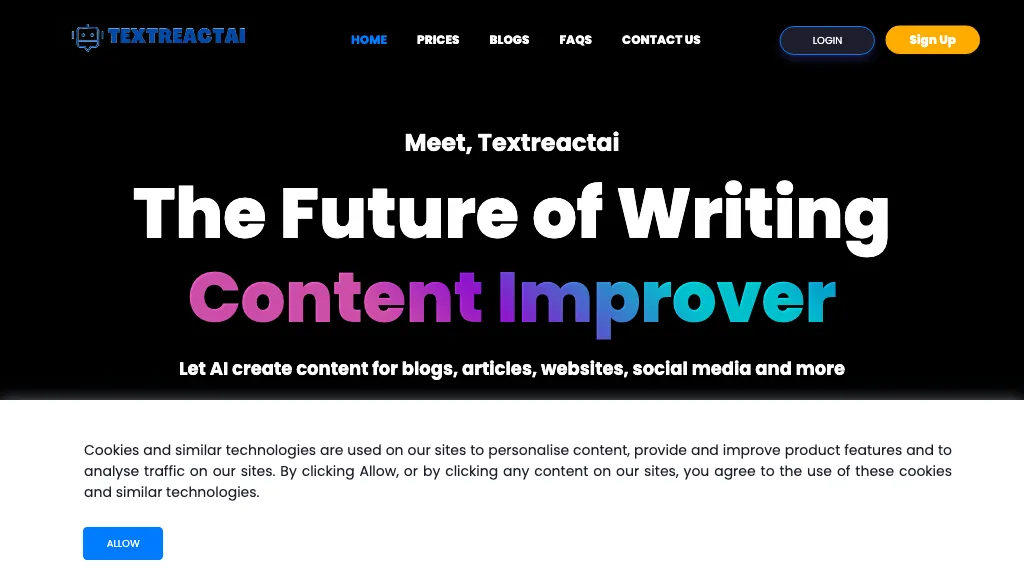 TextReactAI is an AI-powered content improver tool that uses AI technology to create content for blogs, articles, websites, and social media in more than 25 languages. TextReactAI offers AI templates for generating catchy blog titles, blog sections, intros, and engaging conclusions. It also includes a paragraph generator, a content rewriter, and a summary tool that can convert complex content into short, easy-to-understand summaries.

It also includes advanced features like content optimization, sentiment analysis, and language translation to enhance content creation efforts. TextReactAI sets itself apart from other AI content writing solutions by providing ease of use, cost-effectiveness, and support from a team of experts. The tool supports 33 languages, including English, Spanish, French, Japanese, and Persian.
Textreactai possible use cases:
Generate catchy blog titles and intros for blog posts and articles.
Rewrite existing content to improve rankings or keep it updated.
Create easy-to-understand summaries from existing content.

How do you rate Textreactai?
5 0 ratings
Breakdown 👇
Textreactai is not rated yet, be the first to rate it
Featured Tools 🌟
✉️ Newsletter
Stay up to date with AI news, updates, discounts and more!
🔥
Create your account, save tools & stay updated
Receive a weekly digest of our handpicked top tools.
Unsubscribe anytime