Redacta.me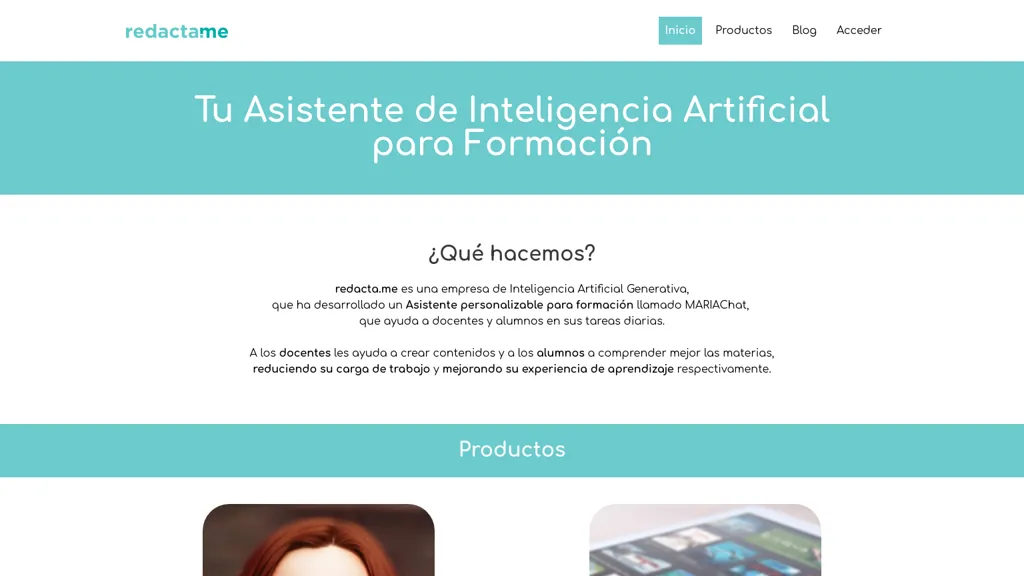 Redacta.m is a virtual content generator tool that uses artificial intelligence to quickly and easily create original content for various use cases such as articles, summaries, social media ads, emails, and more. It offers a variety of templates to adjust parameters to the user's liking and increases productivity and creativity through AI that has absorbed over 175 billion parameters with information from the internet. The platform offers a free plan with limited features and a paid plan without word limits. The content generated by the AI is original and belongs to the user.
Redacta.me possible use cases:
Create articles and summaries.
Generate social media ads and emails.
Increase productivity and creativity.

How do you rate Redacta.me?
5 0 ratings
Breakdown 👇
Redacta.me is not rated yet, be the first to rate it
🔥
Create your account, save tools & stay updated
Receive a weekly digest of our handpicked top tools.
Unsubscribe anytime