Staypia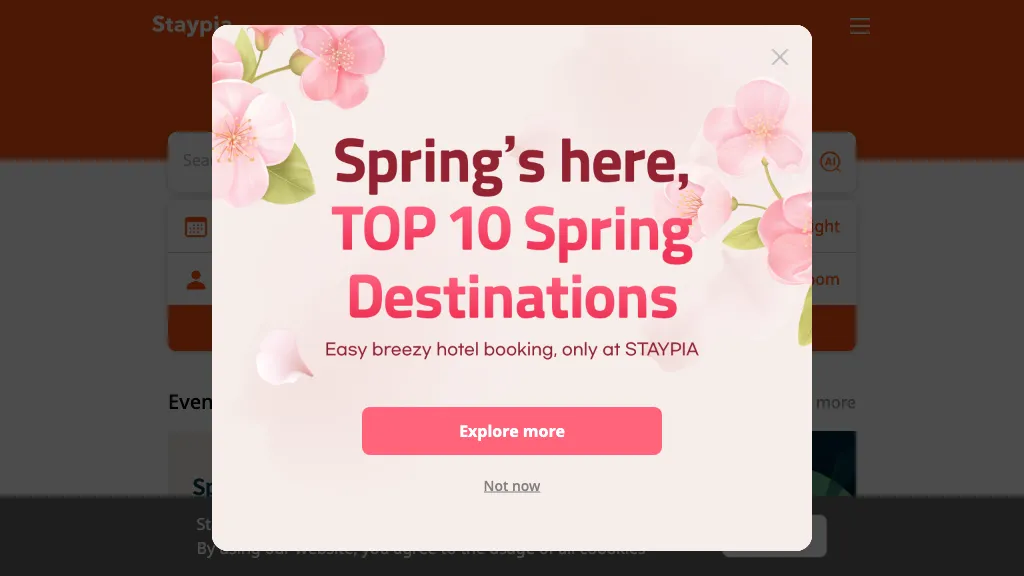 Visit Staypia's Site Save
Staypia is an AI-powered hotel reservation system that offers discounts on over 3 million hotels worldwide. Users can search for hotels by city and date, and benefit from member-exclusive pricing. The tool compares prices across top travel websites and provides additional discounts to its members. Staypia also offers customer service support to its users. Prices on Staypia may differ from the prices advertised on other booking sites due to factors such as duration of stay, tax inclusion, and regional policies.
Staypia possible use cases:
Find affordable hotels worldwide.
Compare prices across top travel websites.
Access member-exclusive pricing and discounts.

5 0 ratings
Breakdown 👇
Staypia is not rated yet, be the first to rate it
🔥
Create your account, save tools & stay updated
Receive a weekly digest of our handpicked top tools.
Unsubscribe anytime