Mighty Travels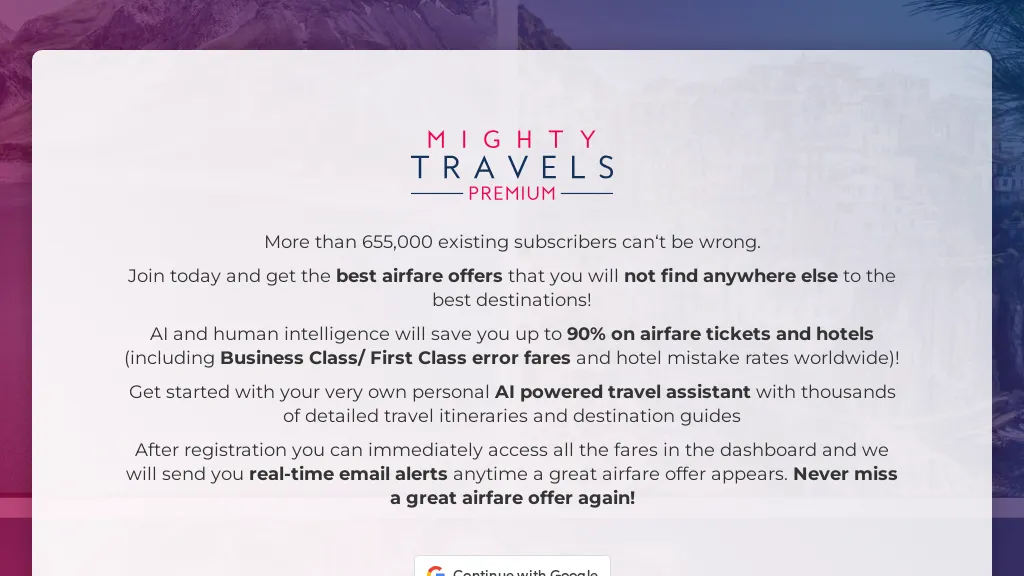 Visit Mighty Travels's Site Save
What is Mighty Travels?
3 2 ratings
mighty travels premium is an AI-powered tool that allows users to save up to 90% when buying airfare tickets and hotels. It offers a free sign-up with access to a fares dashboard and real-time email alerts for great airfare offers. The tool combines AI and human intelligence to provide the best airfare offers, including error fares and hotel mistake rates worldwide. Users can also get a personal AI-powered travel assistant, thousands of detailed travel itineraries, and destination guides.
Mighty Travels possible use cases:
Access fares dashboard and receive real-time email alerts.
Save up to 90% on airfare and hotel bookings.
Get personalized travel assistance and detailed itineraries.

How do you rate Mighty Travels?
🔥
Create your account, save tools & stay updated
Receive a weekly digest of our handpicked top tools.
Unsubscribe anytime