Snipd Podcast Summaries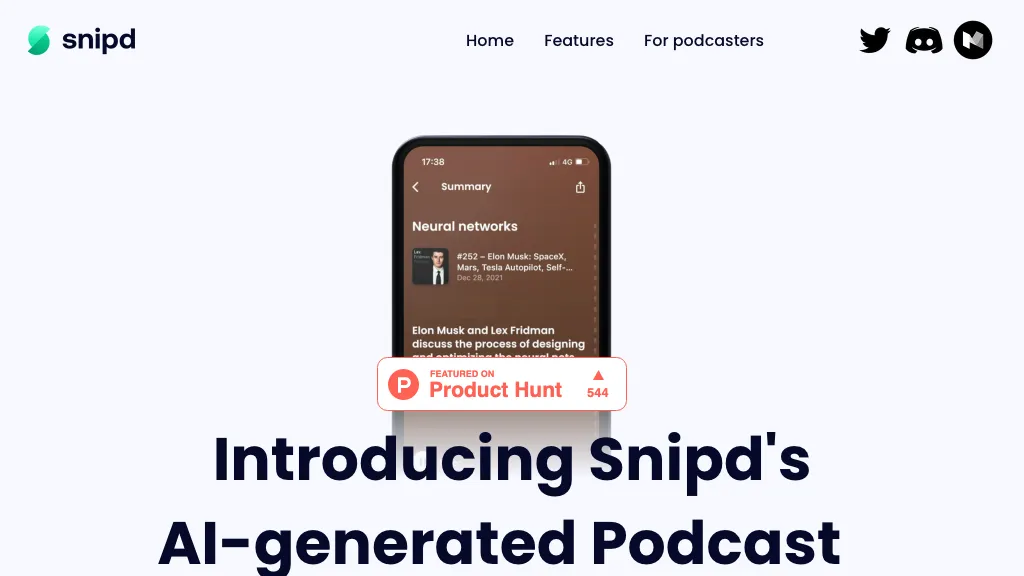 Visit Snipd Podcast Summaries's Site Save
What is Snipd Podcast Summaries? 4.3 2 ratings
Snipd is an AI tool that generates short audio summaries for podcast episodes. The tool helps listeners find key insights and interesting parts of an episode. Currently, summaries are available for Lex Fridman's podcast with more to come soon. Users can listen to the summaries using the Snipd app. The tool aims to save users time by providing knowledge in a condensed form.
Snipd Podcast Summaries possible use cases:
Quickly find key insights in a podcast.
Save time by listening to condensed summaries.
Discover interesting parts of an episode.

How do you rate Snipd Podcast Summaries?
4.3 2 ratings
Breakdown 👇
🔥
Create your account, save tools & stay updated
Receive a weekly digest of our handpicked top tools.
Unsubscribe anytime