SnapFusion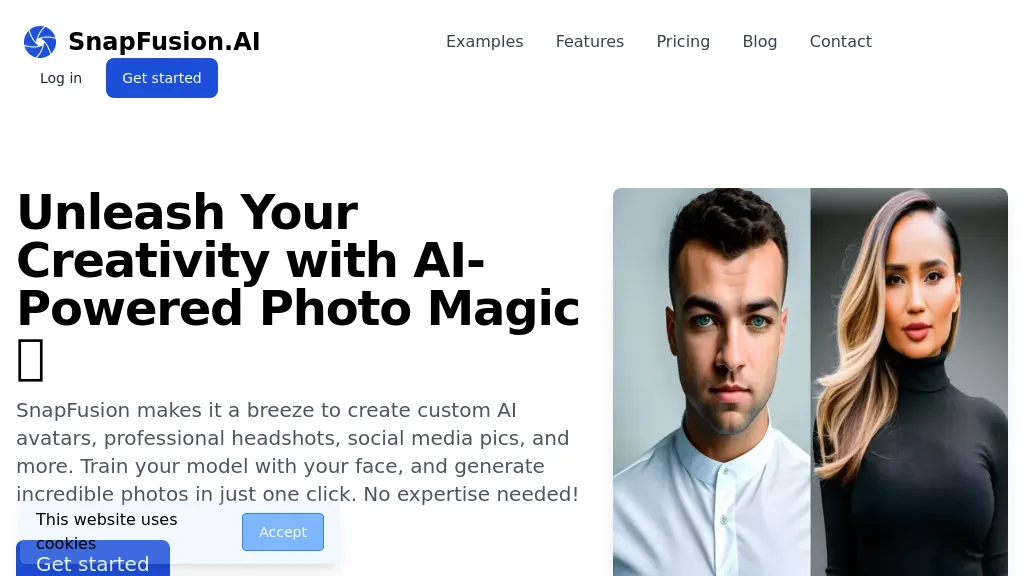 Snapfusion.ai is an AI-powered photo tool that allows you to easily create custom avatars, professional headshots, and social media pictures. With Snapfusion, you can train the model to recognize your face and generate incredible photos with just one click, without any expertise needed. The tool offers a wide range of photo styles to choose from, including Instagram posts, professional headshots, social media avatars, and identity photos. Its easy-to-use interface allows you to craft breathtaking pictures through a simple and user-friendly process, regardless of your AI knowledge. Snapfusion ensures the privacy and security of your personal information, and offers flexible subscription plans to suit your creative needs. With crystal-clear and high-resolution AI-generated photos, Snapfusion unlocks a world of creative possibilities and allows you to redefine your visual identity.
SnapFusion possible use cases:
Generate professional photos.
Create identity photos.
Design Instagram posts.

How do you rate SnapFusion?
5 0 ratings
Breakdown 👇
SnapFusion is not rated yet, be the first to rate it
Featured Tools 🌟
✉️ Newsletter
Stay up to date with AI news, updates, discounts and more!
🔥
Create your account, save tools & stay updated
Receive a weekly digest of our handpicked top tools.
Unsubscribe anytime