1PhotoAI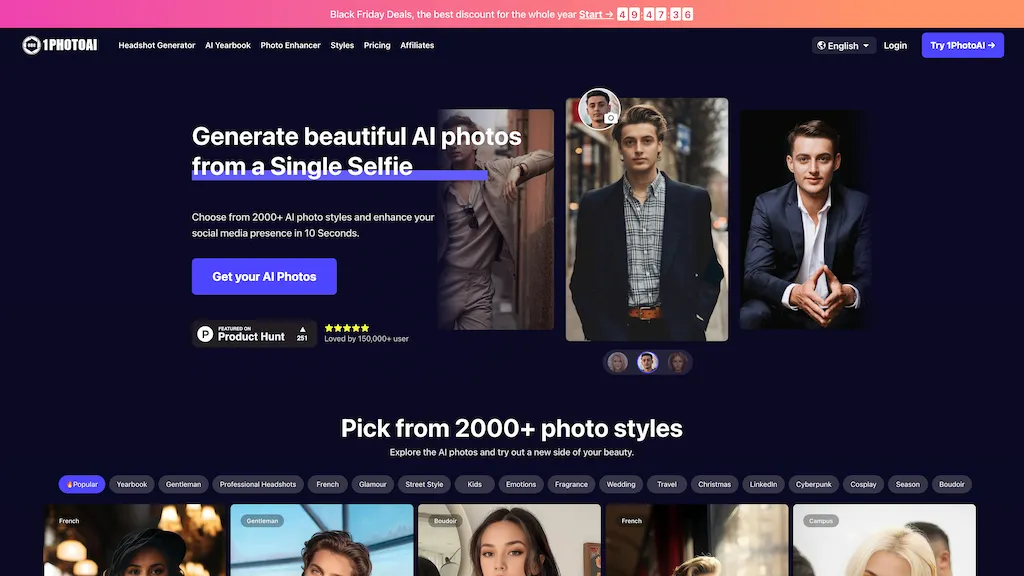 1PhotoAI is an AI tool that allows you to generate beautiful AI photos in just 10 seconds.With over 1,000 AI photo styles to choose from, you can enhance your social media presence in no time.Whether you're looking for cyberpunk, movie, street style, nightlife, glamour, cosplay, wedding, or any other style, 1PhotoAI has got you covered.

1PhotoAI is perfect for busy individuals who don't have time for professional photoshoots.Simply upload a clear selfie and choose your preferred style, and within seconds, 1PhotoAI will generate top-notch professional photos.

The pricing is affordable, and the service is fast and reliable.So if you want to refresh your social media presence, stay current with new avatars, or simply have fun exploring different looks, 1PhotoAI is the AI tool for you.

Its advanced AI technology will make your photos warm, approachable, and lively, giving you a whole new level of confidence in your online presence.Try 1PhotoAI today and see the amazing results for yourself.


1PhotoAI possible use cases:
Create professional headshots for social media profiles and others.
Generate unique avatars in different styles in seconds.
Enhance social media presence with unique and high quality selfies and headshots.

How do you rate 1PhotoAI?
Featured Tools 🌟
✉️ Newsletter
Stay up to date with AI news, updates, discounts and more!
🔥
Create your account, save tools & stay updated
Receive a weekly digest of our handpicked top tools.
Unsubscribe anytime