SEO.ai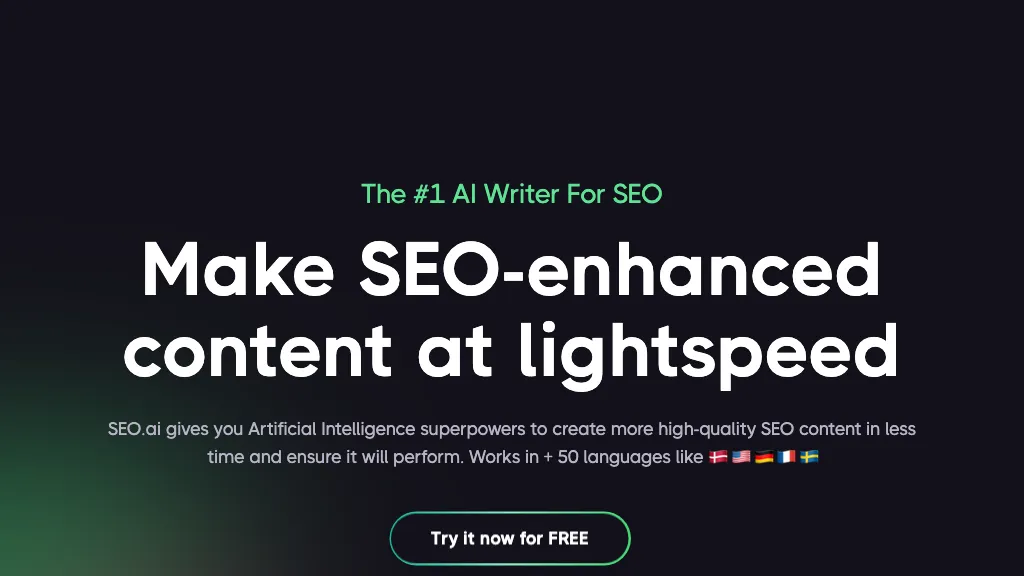 Visit SEO.ai's Site Save
SEO.ai is a tool that uses artificial intelligence to assist with time-consuming SEO tasks, such as creating SEO-optimized content, identifying relevant keywords, and suggesting creative, SEO-friendly headlines. It works in over 50 languages and offers real-time SEO guidance and suggestions to improve content and rankings. The tool has received positive reviews from users, who have seen significant improvements in their SEO efforts and have been impressed by the quality of outputs. The tool offers a free trial and is priced based on the amount of content generation required.
SEO.ai possible use cases:
Generate SEO-optimized content.
Identify relevant keywords for SEO.
Suggest creative, SEO-friendly headlines.

0 0 ratings
Breakdown 👇
SEO.ai is not rated yet, be the first to rate it
Featured Tools 🌟
✉️ Newsletter
Stay up to date with AI news, updates, discounts and more!
🔥
Create your account, save tools & stay updated
Receive a weekly digest of our handpicked top tools.
Unsubscribe anytime