Scott AI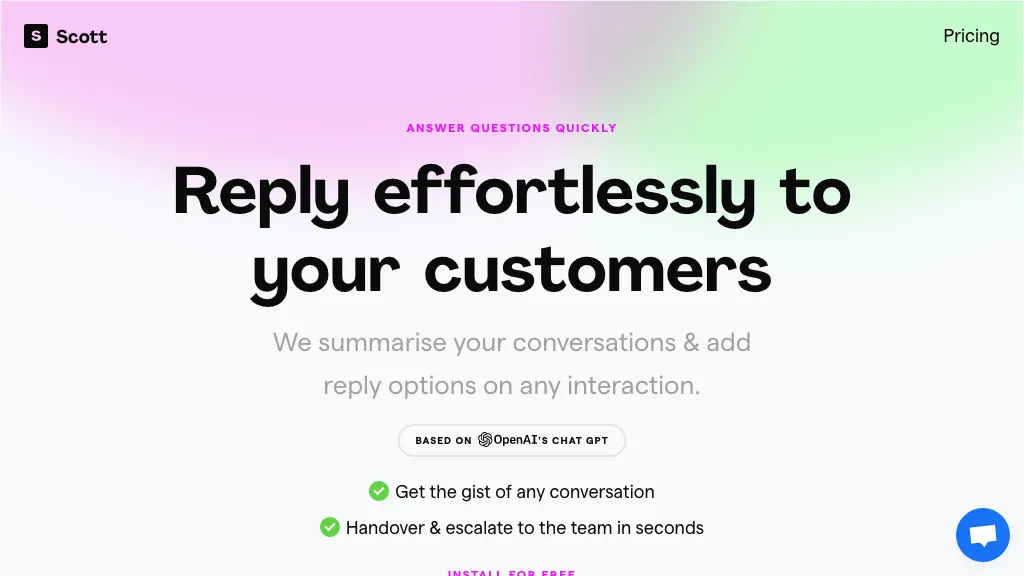 This AI tool enables effortless customer interaction, summarizing conversations and providing quick answers. It features a chatbot that can handover and escalate to the team in seconds. The tool is free to install and can be used with Crisp or Intercom. JavaScript needs to be enabled to run the app.
Scott AI possible use cases:
Effortlessly handle customer inquiries and support.
Summarize and analyze customer conversations for insights.
Provide quick and accurate answers to customer questions.

How do you rate Scott AI?
5 0 ratings
Breakdown 👇
Scott AI is not rated yet, be the first to rate it
Featured Tools 🌟
✉️ Newsletter
Stay up to date with AI news, updates, discounts and more!
🔥
Create your account, save tools & stay updated
Receive a weekly digest of our handpicked top tools.
Unsubscribe anytime