Remove object from photo by HitPaw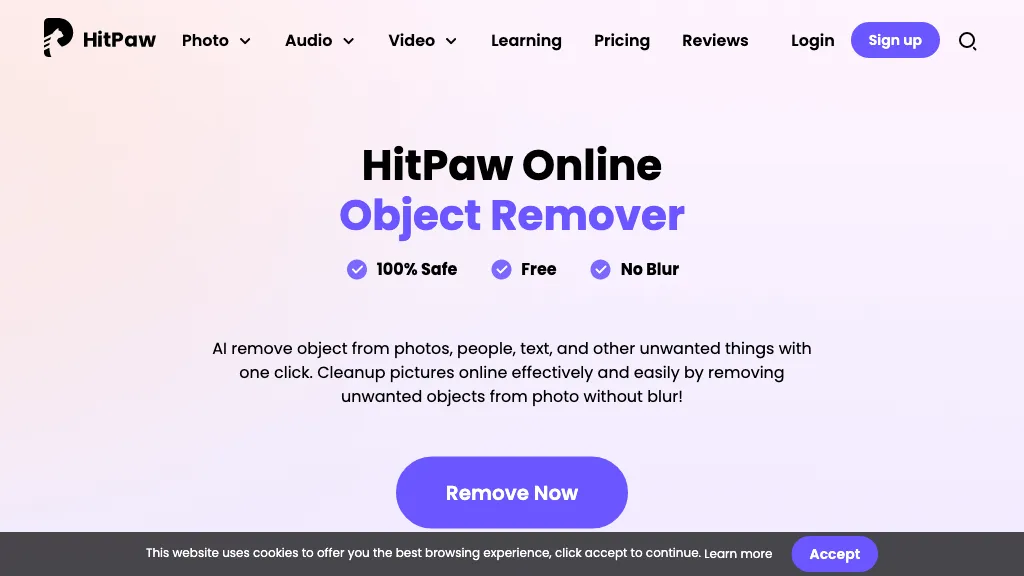 Visit Remove object from photo by HitPaw's Site Save
What is Remove object from photo by HitPaw? 5 0 ratings
HitPaw is an online AI tool that offers various services for photo and video editing. One of its features is object, person, brand logo, text, sticker, and date removal in just three easy steps. It also provides services such as photo retouching, background removal, background changer, image format conversion, audio and video conversion, watermark removal, screen recording, and more. The tool is free to use online and offers a premium version for more advanced features.
Remove object from photo by HitPaw possible use cases:
Remove objects from photos or videos.
Change background of photos or videos.
Convert image or video formats.

How do you rate Remove object from photo by HitPaw?
5 0 ratings
Breakdown 👇
Remove object from photo by HitPaw is not rated yet, be the first to rate it
🔥
Create your account, save tools & stay updated
Receive a weekly digest of our handpicked top tools.
Unsubscribe anytime