remko online (for Whatsapp)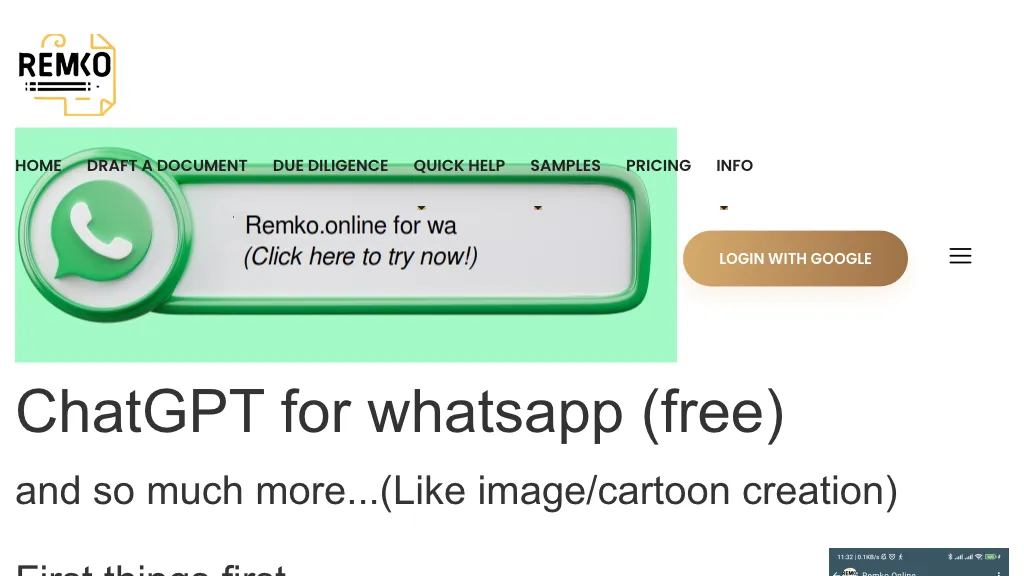 Visit remko online (for Whatsapp)'s Site Save
What is remko online (for Whatsapp)? 3 2 ratings
ChatGPT for WhatsApp is a free AI-powered tool that offers a range of features and use cases to improve productivity and workflow. The tool could be used form your phone for free to get assistant from chatGPT anywhere via Whatsapp and could be used to answer questions, draft emails and much more features.
remko online (for Whatsapp) possible use cases:
Asking questions to chatGTP on the go via Whatsapp.
Drafting and writing emails, messages and more.
Boosting productivity with an AI-powered assistant.

How do you rate remko online (for Whatsapp)?
Featured Tools 🌟
✉️ Newsletter
Stay up to date with AI news, updates, discounts and more!
🔥
Create your account, save tools & stay updated
Receive a weekly digest of our handpicked top tools.
Unsubscribe anytime