ReadyRedact Document Redaction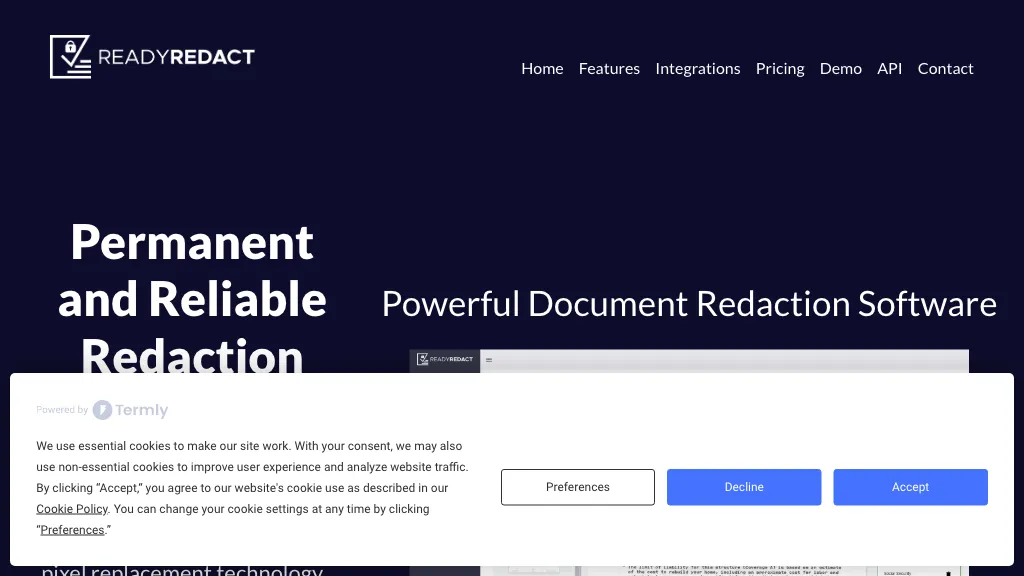 Visit ReadyRedact Document Redaction's Site Save
What is ReadyRedact Document Redaction? 5 0 ratings
ReadyRedact leverages AI to ensure that your documents are in compliance with current privacy and data protection laws including GDPR, CCPA, LGPD, POPI and HIPAA. It parses documents using advanced technology to produce a permanently redacted document version for sharing or storage that eliminates the risk of identity theft, fraud and litigation due to data leaks or outright theft.
ReadyRedact Document Redaction possible use cases:
Ensuring compliance with GDPR and HIPAA regulations.
Protecting sensitive information in legal documents.
Preventing identity theft and fraud in financial documents.

How do you rate ReadyRedact Document Redaction?
5 0 ratings
Breakdown 👇
ReadyRedact Document Redaction is not rated yet, be the first to rate it
🔥
Create your account, save tools & stay updated
Receive a weekly digest of our handpicked top tools.
Unsubscribe anytime