QRX Codes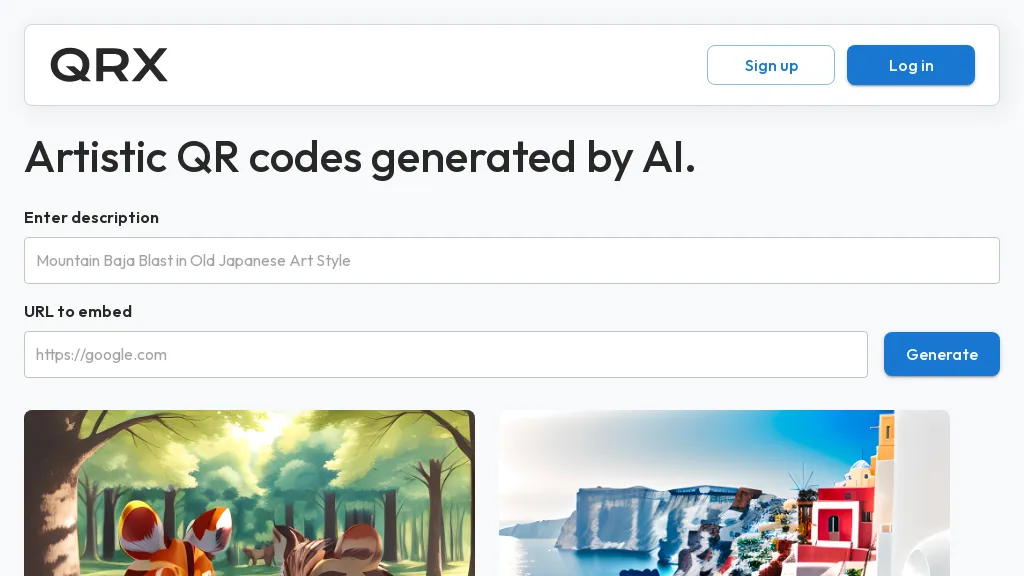 QRX Codes, an AI-powered tool that enables the generation of artistic QR codes. With QRX Codes, you can create eye-catching and visually appealing QR codes that stand out from the crowd. Whether you want to enhance your brand image or add a touch of creativity to your marketing campaigns, QRX Codes has got you covered.

This tool takes QR code customization to the next level. With its intuitive interface, you can easily personalize your QR codes by selecting from a variety of artistic options. From colorful patterns to unique designs, QRX Codes offers endless possibilities to express your creativity.

Apart from its aesthetic appeal, QRX Codes also ensures functionality and reliability. The generated QR codes are fully scannable and compatible with all QR code readers. This means that you can use them for a wide range of applications, such as product packaging, promotional materials, event invitations, and more.

Empower your brand and captivate your audience with QRX Codes. Try it today and make your QR codes a true work of art.
QRX Codes Highlights:
✅Create personalized, artistic QR codes that are verified to work.
✅Easily adapt codes to match your brand.
✅High-resolution export for print or digital use.
✅API & plugin support to integrate into your application.

QRX Codes possible use cases:
Enhancing brand image through visually appealing QR codes.
Adding creativity to marketing campaigns with unique QR codes.
Creating eye-catching QR codes for product packaging.
Designing visually appealing QR codes for promotional materials.
Generating artistic QR codes for event invitations.

How do you rate QRX Codes?
🔥
Create your account, save tools & stay updated
Receive a weekly digest of our handpicked top tools.
Unsubscribe anytime