Qonqur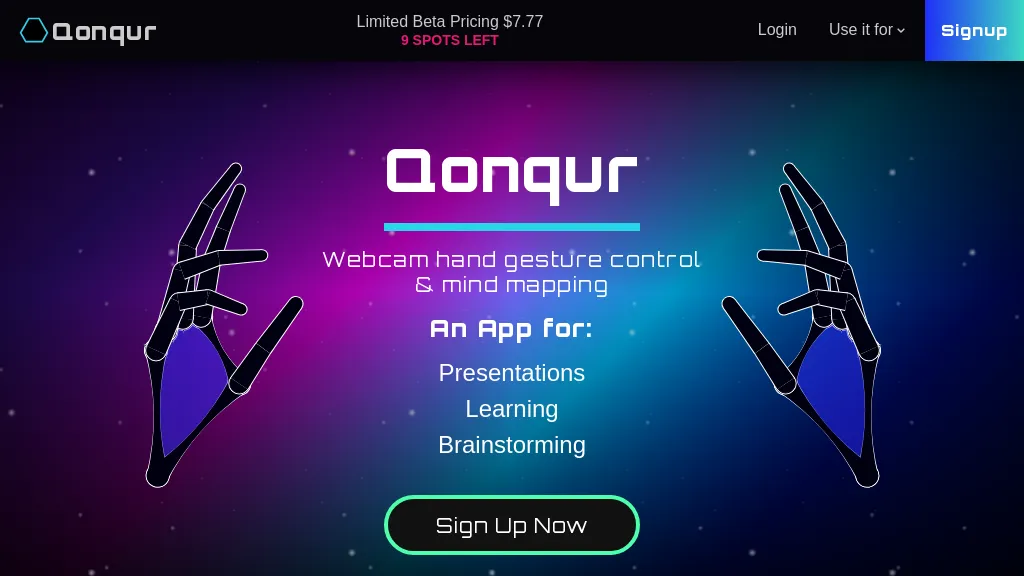 Visit Qonqur's Site Save
Qonqur - the virtual hands control and mind mapping app that takes your presentations, brainstorming sessions, learning, and research to the next level. Tired of putting your audience to sleep during presentations? qonqur grabs their attention with its innovative webcam hand gesture control. Want to brainstorm and generate cool ideas? qonqur makes it a lot cooler. Need a new learning tool for students? qonqur unlocks knowledge and enhances the learning experience. Overwhelmed with research articles? qonqur helps you make new discoveries and organize your ideas.
Qonqur possible use cases:
Enhancing presentations with innovative webcam hand gesture control.

🔥
Create your account, save tools & stay updated
Receive a weekly digest of our handpicked top tools.
Unsubscribe anytime