Purple Wave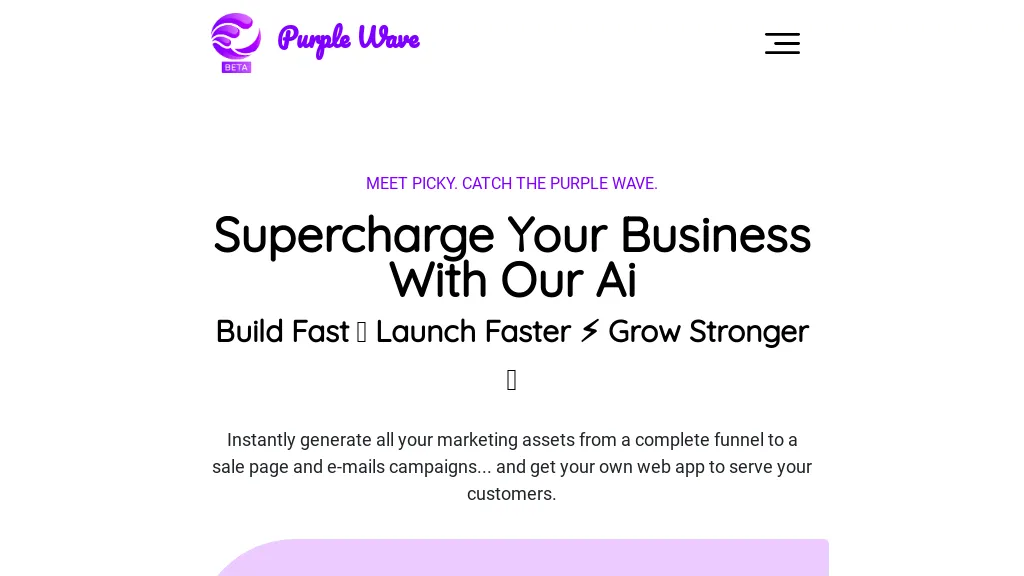 Purple Wave is an AI tool that helps businesses supercharge their digital marketing efforts.It allows users to instantly generate marketing assets and create complete sales funnels, including sales pages and email campaigns.

Purple Wave serves the needs of digital marketing teams, providing them with the latest innovations and a competitive edge in today's marketplace.With Purple Wave, users can automate their email marketing campaigns, delivering personalized content that resonates with their audience and drives results.

The platform also integrates with Stripe, enabling businesses to collect payments, offer subscriptions, and upsell to increase revenue.Additionally, Purple Wave offers user-friendly apps for Apple Store and Google Play, allowing businesses to reach millions of potential users across various devices.
Purple Wave possible use cases:
Generate marketing assets quickly to test your ideas.
Create sales funnels automatically.
Automate email campaigns and create your landing pages.

How do you rate Purple Wave?
5 0 ratings
Breakdown 👇
Purple Wave is not rated yet, be the first to rate it
🔥
Create your account, save tools & stay updated
Receive a weekly digest of our handpicked top tools.
Unsubscribe anytime