Puddl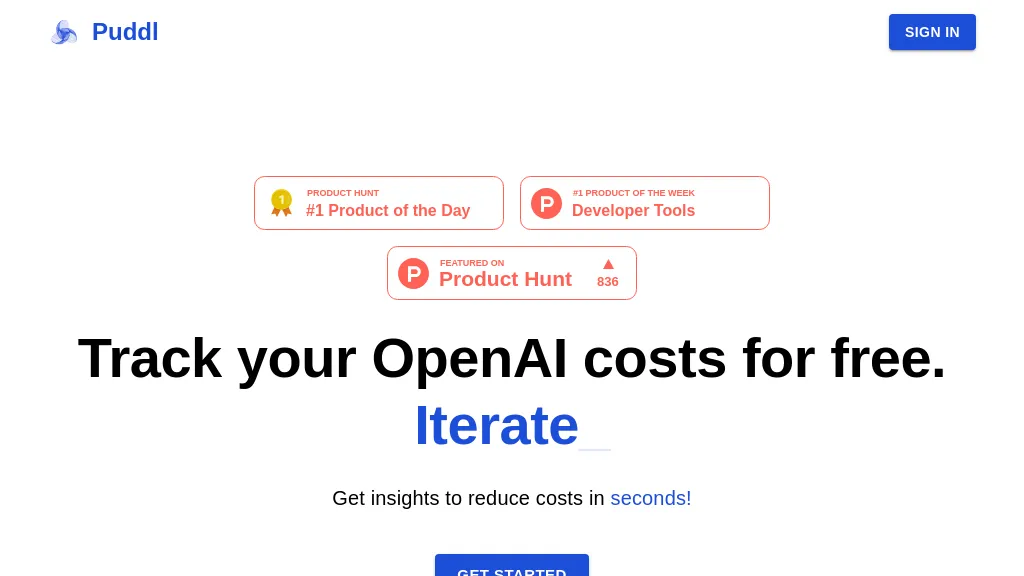 Visit Puddl's Site Save
Puddl is an AI tool that focuses on providing insights and reducing costs for OpenAI users.It offers a free sign-up option to track OpenAI costs and provides a detailed breakdown of costs on a daily, weekly, and monthly basis.

Users can localize costs in their native currency, eliminating the need to convert to USD.The tool also provides request token-level details for model-wise spends, allowing users to analyze their costs at a granular level.

Puddl's features include a sleek playground where users can create, test, and iterate on prompts.They can save different versions of prompts and use annotations to track the history of their requests.Additionally, puddl offers a Python library that enables users to send LLM (Language Learning Model) requests, track their history, and annotate them for deep analytics.
Puddl possible use cases:
Track OpenAI costs with analytics and optimize them.
Create and test prompts as you do.
Analyze LLM request history for analysis and insights.

5 0 ratings
Breakdown 👇
Puddl is not rated yet, be the first to rate it
🔥
Create your account, save tools & stay updated
Receive a weekly digest of our handpicked top tools.
Unsubscribe anytime