Predis.ai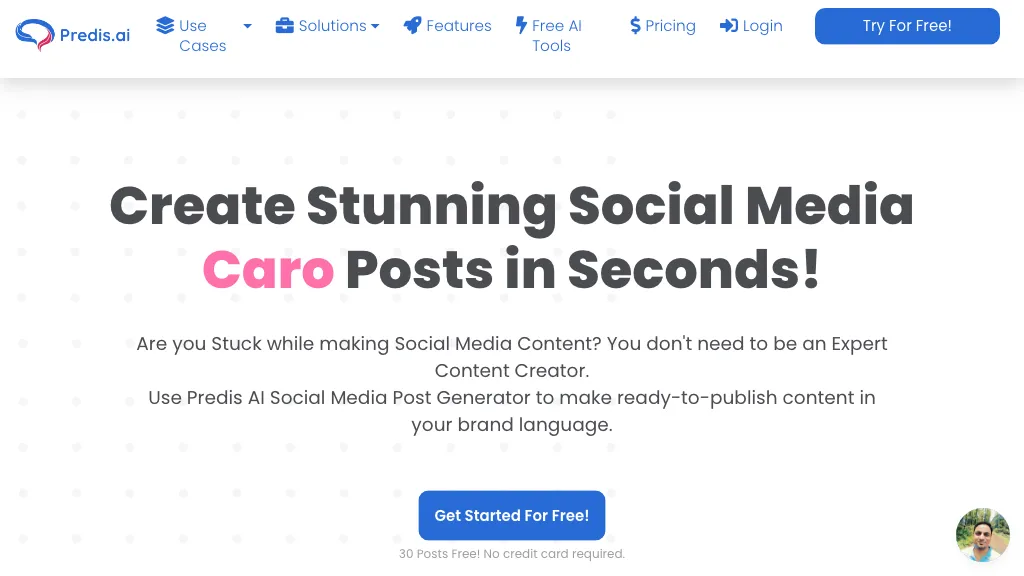 Predis.ai is an AI tool that simplifies social media marketing by generating video reels, short video ads, e-commerce product videos, and social media ad copies. It also creates text creatives and social media posts, schedules content, and provides competitor analysis. It is a free tool with seamless integration and support for multiple languages.
Predis.ai possible use cases:
Create video reels and ads for social media.
Generate e-commerce product videos.
Schedule social media content and analyze competitors' strategies.

How do you rate Predis.ai?
0 0 ratings
Breakdown 👇
Predis.ai is not rated yet, be the first to rate it
Featured Tools 🌟
✉️ Newsletter
Stay up to date with AI news, updates, discounts and more!
🔥
Create your account, save tools & stay updated
Receive a weekly digest of our handpicked top tools.
Unsubscribe anytime