PlaylistAI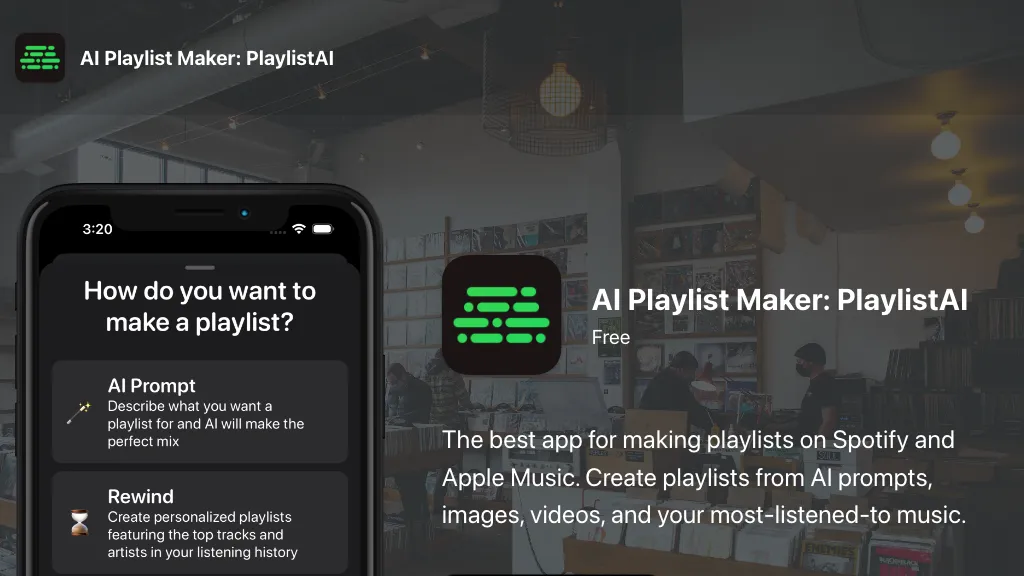 PlaylistAI is an AI tool that helps users create custom playlists for free. It can create playlists based on prompts like specific genres or activities, and can even use images, videos, and most-listened-to music to generate a perfect mix. The app can also turn artist names or festival posters into playlists, and has been featured in tech publications like TechCrunch and MusicRadar. PlaylistAI is powered by AI technology, including ChatGPT and text-to-image, and was previously known as LineupSuppli.
PlaylistAI possible use cases:
Create a workout playlist based on activity prompts.
Generate a playlist based on a festival poster.
Use images to create a custom playlist.

How do you rate PlaylistAI?
🔥
Create your account, save tools & stay updated
Receive a weekly digest of our handpicked top tools.
Unsubscribe anytime