Nutshell Summaries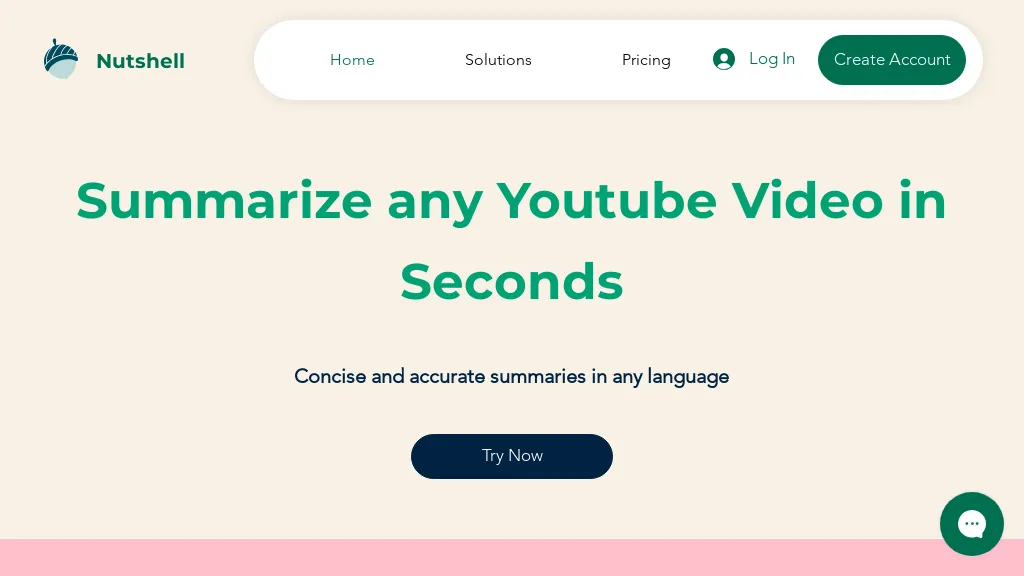 Visit Nutshell Summaries's Site Save
What is Nutshell Summaries? 5 0 ratings
Nutshell Summaries is an AI tool that allows you to quickly and accurately summarize YouTube videos in just a few seconds. With its user-friendly interface, you can simply enter the YouTube video link and click "summarize" to get concise and accurate summaries in your preferred language. This tool helps you save time and stay informed by providing you with easy-to-read summaries of lengthy videos. Whether you're conducting research, preparing for a presentation, or just trying to get the key points from a video, Nutshell Summaries has got you covered. Sign up now for a free trial and get 10 free summaries!
Nutshell Summaries possible use cases:
Research: Quickly extract key points from lengthy videos for research purposes..
Presentation Preparation: Get concise summaries of videos to prepare for presentations..
Information Gathering: Stay informed by easily accessing summaries of videos in your preferred language..

How do you rate Nutshell Summaries?
5 0 ratings
Breakdown 👇
Nutshell Summaries is not rated yet, be the first to rate it
🔥
Create your account, save tools & stay updated
Receive a weekly digest of our handpicked top tools.
Unsubscribe anytime