TLDR YouTube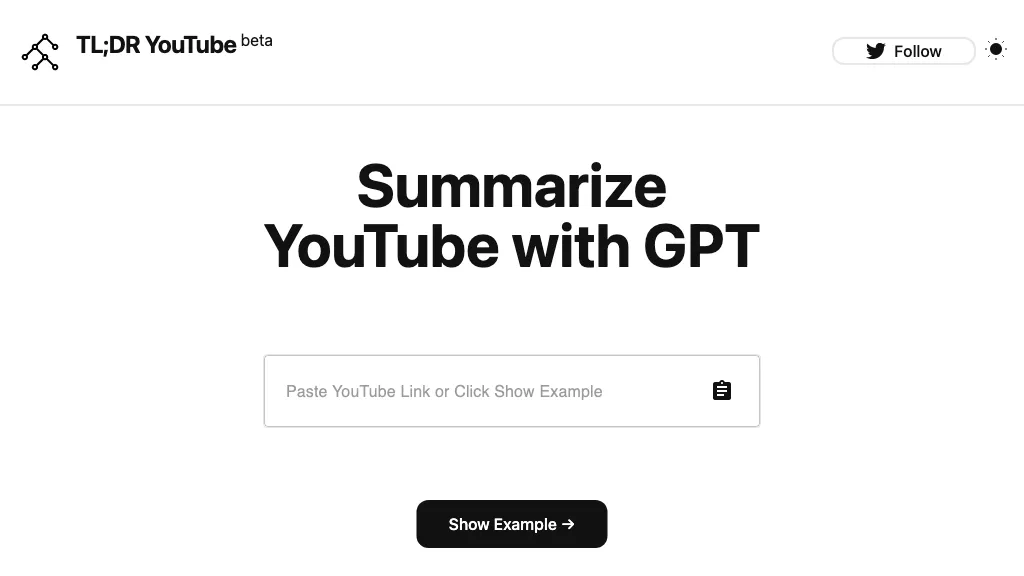 Visit TLDR YouTube's Site Save
This tool uses an AI algorithm to accurately summarize YouTube videos. The tool can handle any length of video and provides a quick summary. There are no limits to what types of videos the tool can summarize. Pricing information is not included, and users can contact the support team for any issues or to share generated summaries.
TLDR YouTube possible use cases:
Quickly summarize long YouTube videos for research or study purposes.
Create brief summaries of educational or instructional videos for easy reference.
Generate concise summaries of news or current events videos for quick updates.

How do you rate TLDR YouTube?
3.4 1 ratings
Breakdown 👇
🔥
Create your account, save tools & stay updated
Receive a weekly digest of our handpicked top tools.
Unsubscribe anytime