ittybrief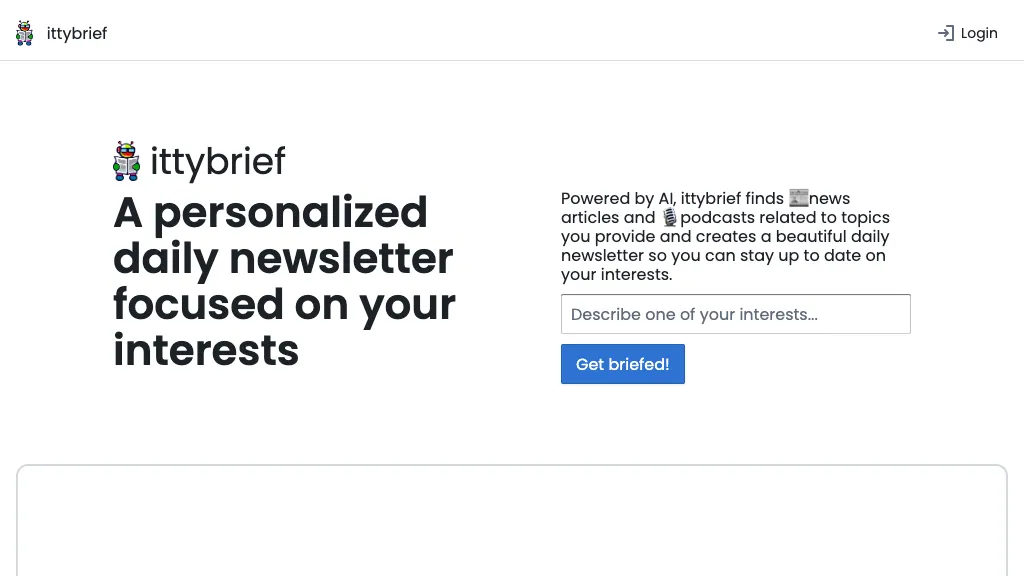 Ittybrief is an AI-powered tool that creates daily newsletters based on users' interests. It curates articles and podcasts related to the topics of interest and provides a beautifully designed newsletter to stay up-to-date. Users can customize their newsletters by selecting their preferred topics.
ittybrief possible use cases:
Stay up-to-date with news and trends in your industry.
Discover new content related to your hobbies and interests.
Create a personalized newsletter for your team or organization.

How do you rate ittybrief?
🔥
Create your account, save tools & stay updated
Receive a weekly digest of our handpicked top tools.
Unsubscribe anytime