Infinite Drum Machine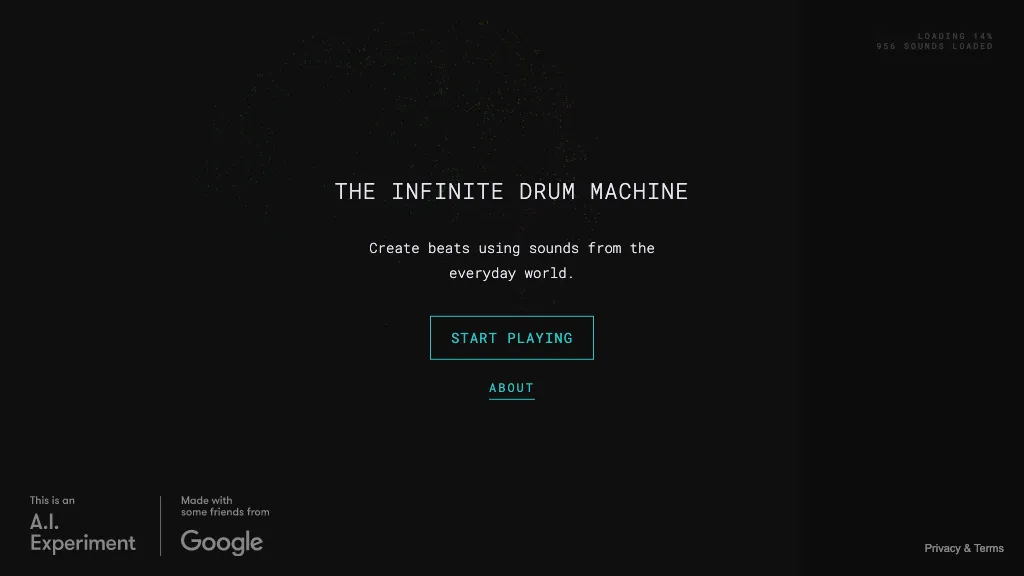 Visit Infinite Drum Machine's Site Save
What is Infinite Drum Machine? 4.8 1 ratings
The Infinit Drum Machine is an open-source tool created by Kyle McDonald, Manni Tan, Yotam Mann, and Google Creative Lab. It allows users to create beats using a variety of different sounds, including tenor drums, bass drums, bell trees, and bass drum filters. The sound project was contributed to by the Philharmonia Orchestra in London. The tool is accessible and can be used on mobile devices.
Infinite Drum Machine possible use cases:
Create unique beats for music production.
Experiment with different sounds and rhythms.
Collaborate with others on music projects.

How do you rate Infinite Drum Machine?
4.8 1 ratings
Breakdown 👇
🔥
Create your account, save tools & stay updated
Receive a weekly digest of our handpicked top tools.
Unsubscribe anytime