Emergent Drums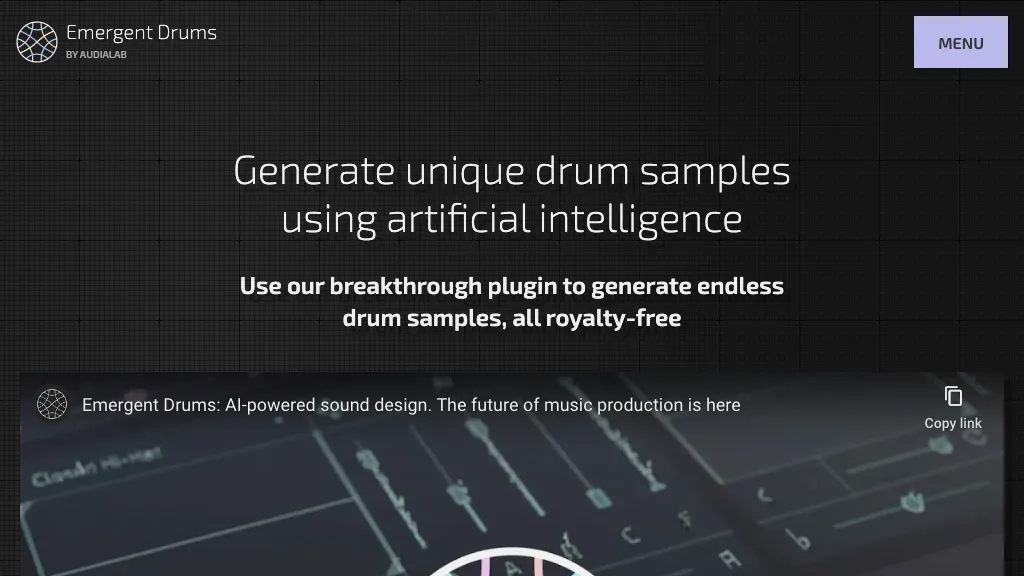 Visit Emergent Drums's Site Save
What is Emergent Drums? 0 0 ratings
Emerg Drum is an AI-powered music plugin that generates unique, royalty-free drum samples from scratch. It uses state-of-the-art artificial intelligence to create a wide variety of original sound samples. With Emerg Drum, artists have limitless options to create and use their drum sounds as they like, without worrying about copyright issues. Audialab is the company behind Emerg Drum, and they offer affiliation opportunities for interested parties.
Emergent Drums possible use cases:
Create unique drum sounds for music production.
Avoid copyright issues with royalty-free samples.
Affiliate with Audialab for partnership opportunities.
Enhance music tracks with original drum samples.

How do you rate Emergent Drums?
0 0 ratings
Breakdown 👇
Emergent Drums is not rated yet, be the first to rate it
🔥
Create your account, save tools & stay updated
Receive a weekly digest of our handpicked top tools.
Unsubscribe anytime