HeroPack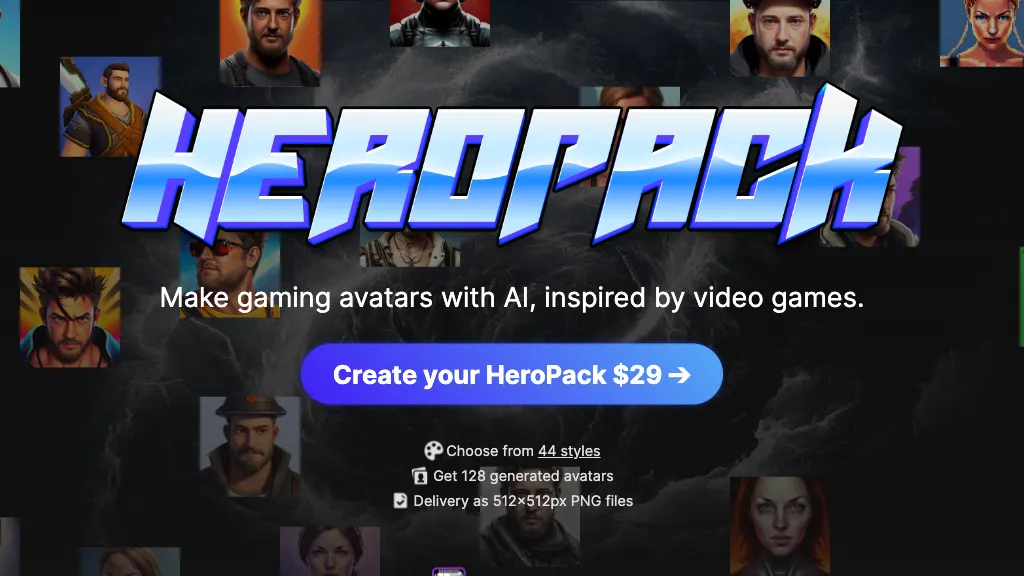 Heropack is an AI tool that generates avatars inspired by video games, with 44 styles to choose from and up to 128 generated avatars delivered in a 512x512px PNG file format. Users can upload photos and choose the style they want to train the deep learning model to generate the game avatar. The resulting avatars are produced randomly based on the input and may vary. The tool follows specific guidelines for photo upload to enhance the generated Heropack.
HeroPack possible use cases:
Create video game avatars.
Generate unique profile pictures.
Enhance social media presence.

How do you rate HeroPack?
3.6 1 ratings
Breakdown 👇
🔥
Create your account, save tools & stay updated
Receive a weekly digest of our handpicked top tools.
Unsubscribe anytime