Funny tweet generator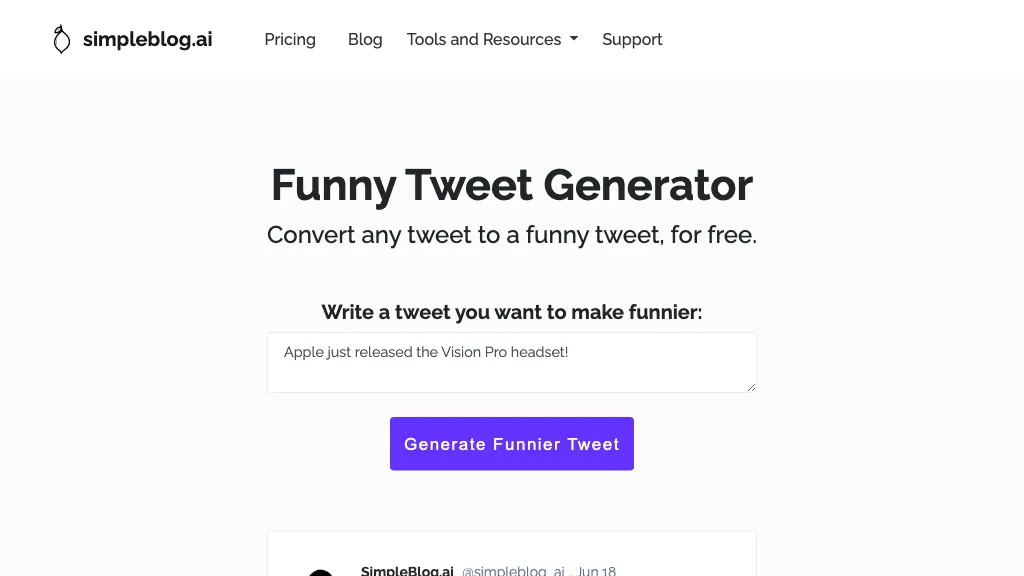 Visit Funny tweet generator's Site Save
What is Funny tweet generator? 5 0 ratings
Funny Tweet Generator is a free AI tool that helps users create humorous tweets for social media platforms like Twitter. It uses advanced algorithms to analyze popular tweet formats, trending topics, and humorous patterns to generate witty content. Users can customize the generated tweets by modifying content, adding or removing hashtags, and personalizing them to match their preferences. The tool allows users to generate as many tweets as they want, save them in various formats, and share them directly on social media platforms.
Funny tweet generator possible use cases:
Create humorous tweets for social media.
Generate funny tweets automatically to engage with your followers on twitter.
Uplift your twitter engagement by creating funny tweets that get share.

How do you rate Funny tweet generator?
5 0 ratings
Breakdown 👇
Funny tweet generator is not rated yet, be the first to rate it
Featured Tools 🌟
✉️ Newsletter
Stay up to date with AI news, updates, discounts and more!
🔥
Create your account, save tools & stay updated
Receive a weekly digest of our handpicked top tools.
Unsubscribe anytime