Finding Words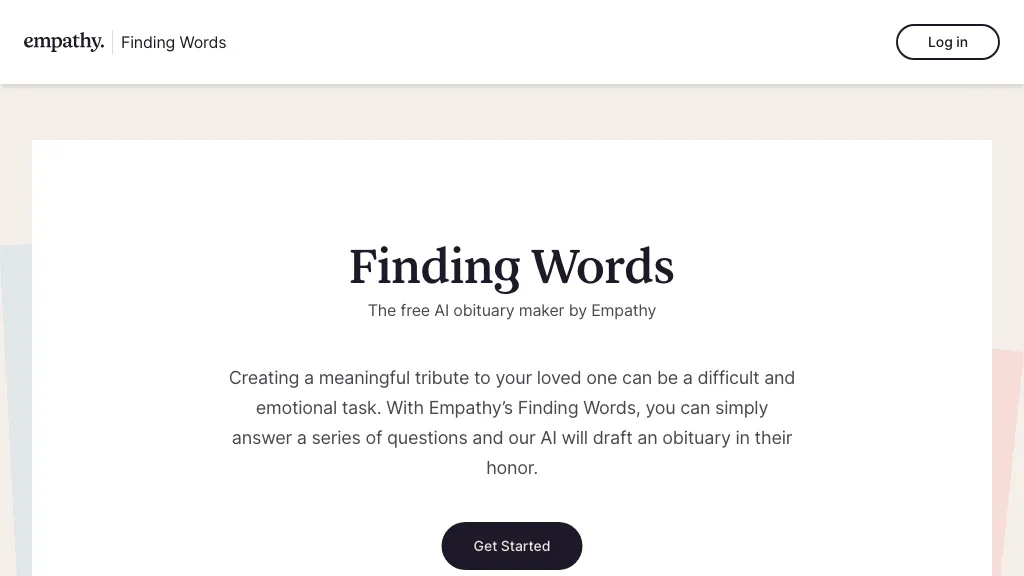 Visit Finding Words's Site Save
What is Finding Words? 5 0 ratings
Honor your loved one with a beautifully written tribute, using the free obituary maker by Empathy. With Empathy's Finding Words, you can simply answer a series of questions and our AI will draft an obituary in their honor.
Finding Words Highlights:
✅ Finding Words to tribute and honor loved ones
Finding Words possible use cases:
Create a heartfelt obituary for a loved one.
Save time and effort in writing an obituary.
Generate multiple drafts for comparison.

How do you rate Finding Words?
5 0 ratings
Breakdown 👇
Finding Words is not rated yet, be the first to rate it
🔥
Create your account, save tools & stay updated
Receive a weekly digest of our handpicked top tools.
Unsubscribe anytime