Eightify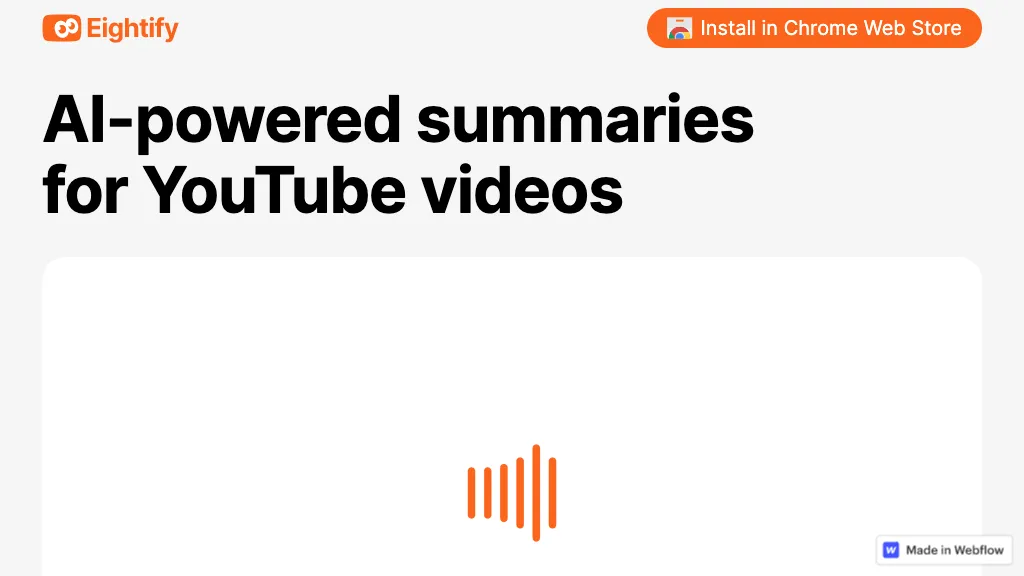 The AI tool is a chatbot called Eightifi that utilizes GPT technology to provide key points and news without fluff. It can be installed on Chrome and Web Stores to save time and overcome language barriers. The tool has been used to analyze Elon Musk's Twitter and help with decision-making during the Brazilian elections. It can also provide solutions faster and help fix issues like espresso extraction.
Eightify possible use cases:
Analyzing social media accounts.
Overcoming language barriers.
Providing quick solutions to problems.

How do you rate Eightify?
2.8 1 ratings
Breakdown 👇
🔥
Create your account, save tools & stay updated
Receive a weekly digest of our handpicked top tools.
Unsubscribe anytime