Frank AI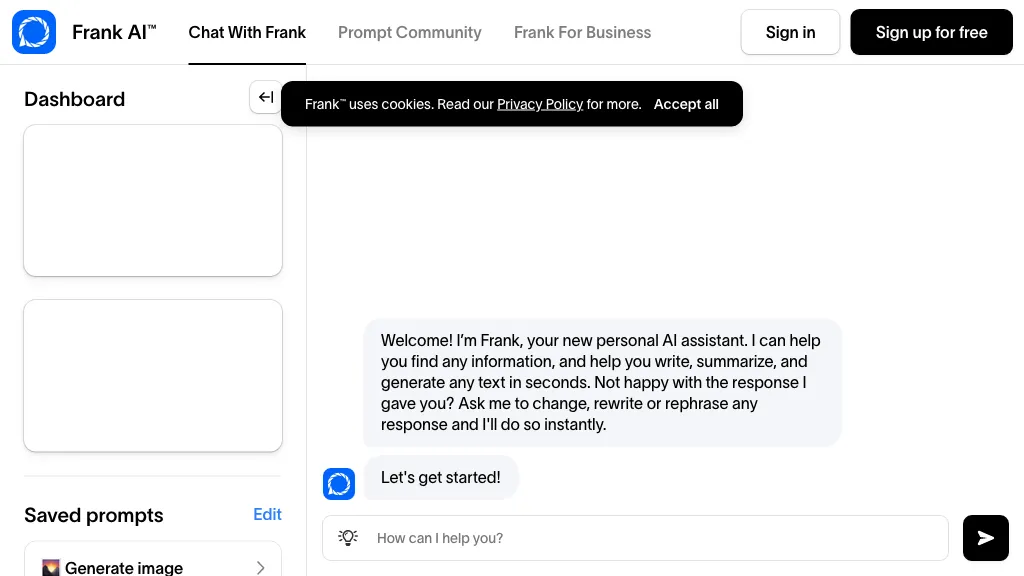 Frank AI is a smart chatbot tool designed to assist with finding information, writing, summarizing, and generating text quickly. Users can prompt the tool in various categories such as image generation, school exams, work emails and internet searches, amongst others. The tool is equipped with customization options, a community of prompts, and dashboards.
Frank AI possible use cases:
Generate images.
Assist with school exams.
Write work emails.

How do you rate Frank AI?
5 0 ratings
Breakdown 👇
Frank AI is not rated yet, be the first to rate it
Featured Tools 🌟
✉️ Newsletter
Stay up to date with AI news, updates, discounts and more!
🔥
Create your account, save tools & stay updated
Receive a weekly digest of our handpicked top tools.
Unsubscribe anytime