Collato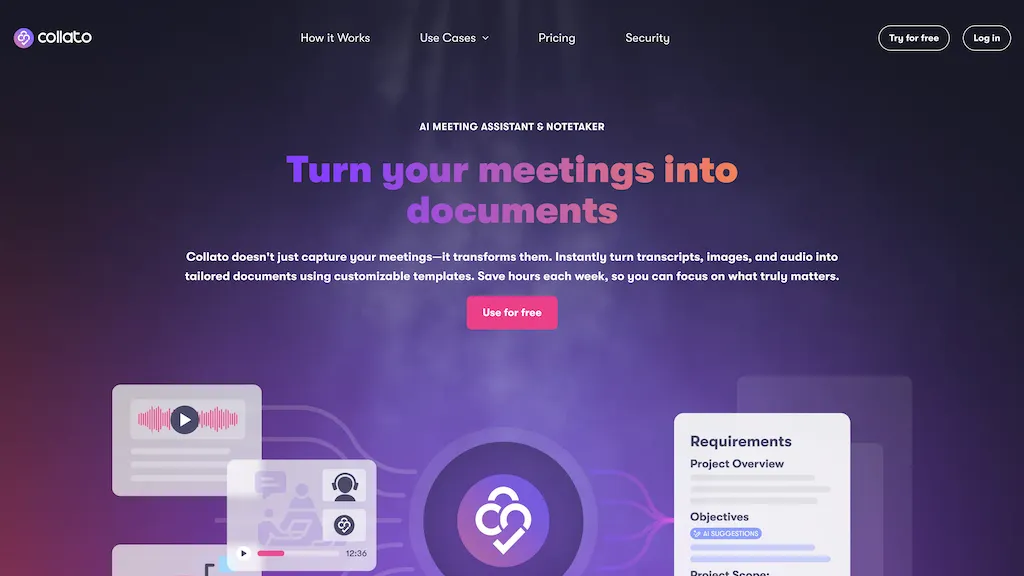 Visit Collato's Site Save
Collato is an AI-powered assistant that helps product managers save time on writing documentation, answering questions, and synthesizing insights. It's like having a personal assistant who knows everything about your product and can help you get things done faster. Collato is perfect for product managers who are looking to free up their time so they can focus on the parts of their job that actually enjoy.

The tool is easy to set up and scale, and it prioritizes user privacy and data security, with GDPR compliance, SOC 2 certified and military-grade encryption.

Featured Tools 🌟
✉️ Newsletter
Stay up to date with AI news, updates, discounts and more!
🔥
Create your account, save tools & stay updated
Receive a weekly digest of our handpicked top tools.
Unsubscribe anytime