Cmd J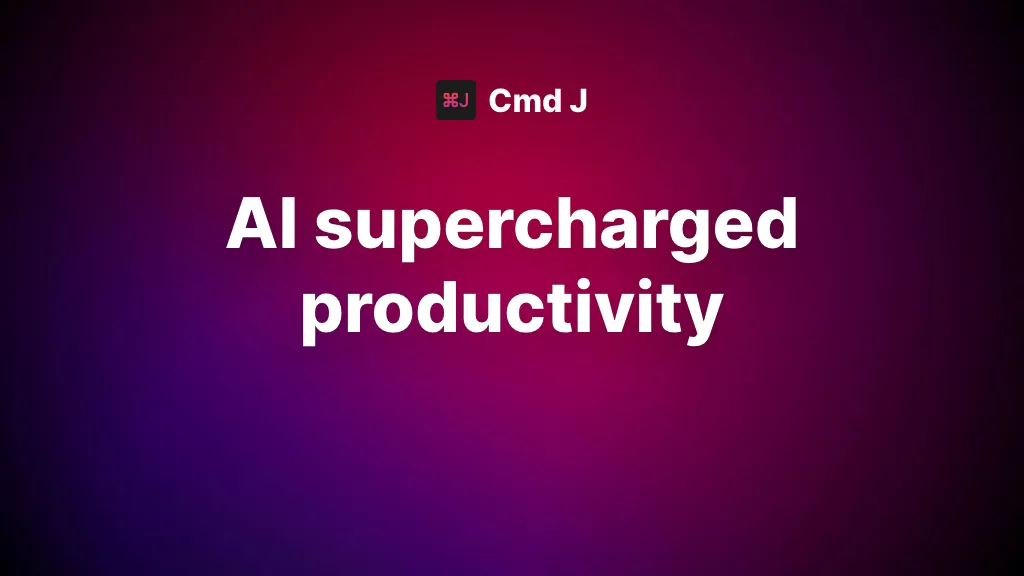 Visit Cmd J's Site Save
The tool is called ChatGPT and it is an AI-powered productivity tool that allows users to quickly write emails, get code answers, and generate blog posts. It can be installed as a Chrome extension and offers keyboard shortcuts for faster use. Different pricing plans are available, but the basic version is free with login interruptions.
Cmd J possible use cases:
Quick email writing.
Code answer generation.
Blog post generation.

5 0 ratings
Breakdown 👇
Cmd J is not rated yet, be the first to rate it
Featured Tools 🌟
✉️ Newsletter
Stay up to date with AI news, updates, discounts and more!
🔥
Create your account, save tools & stay updated
Receive a weekly digest of our handpicked top tools.
Unsubscribe anytime