Chatgptnewsletter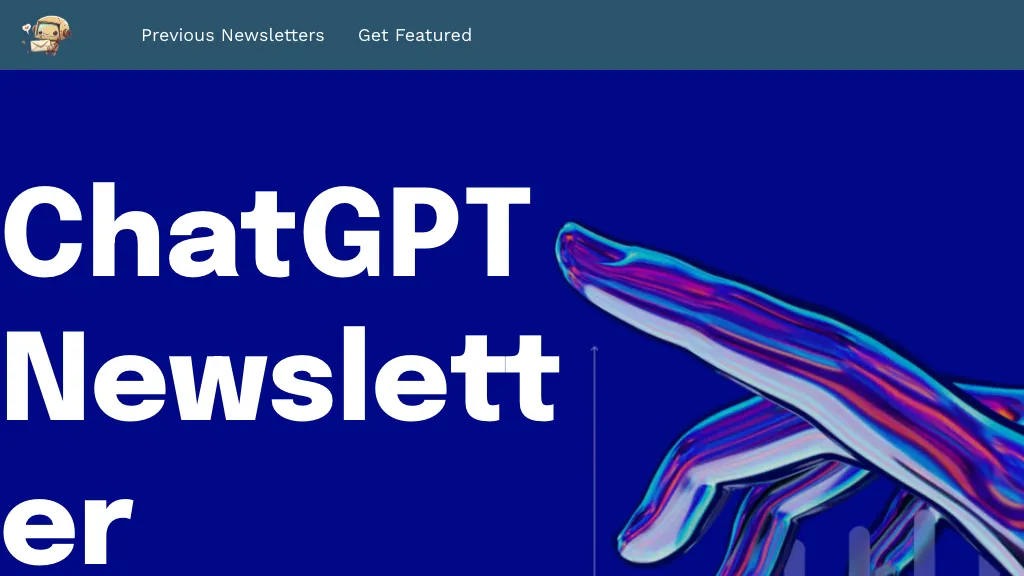 Visit Chatgptnewsletter's Site Save
What is Chatgptnewsletter? 5 0 ratings
The AI tool is a newsletter that provides the latest and greatest updates and news about AI products. They also offer services to help businesses overcome their challenges by collecting and analyzing data to gain insights and increase efficiency, process automation, and data-driven innovation. They have happy clients from various industries who have benefitted from their expertise. Interested parties can contact them through the provided form.
Chatgptnewsletter possible use cases:
Stay up-to-date on AI trends and developments.
Improve business efficiency through data analysis.
Implement data-driven innovation strategies.

How do you rate Chatgptnewsletter?
5 0 ratings
Breakdown 👇
Chatgptnewsletter is not rated yet, be the first to rate it
🔥
Create your account, save tools & stay updated
Receive a weekly digest of our handpicked top tools.
Unsubscribe anytime