AI Templates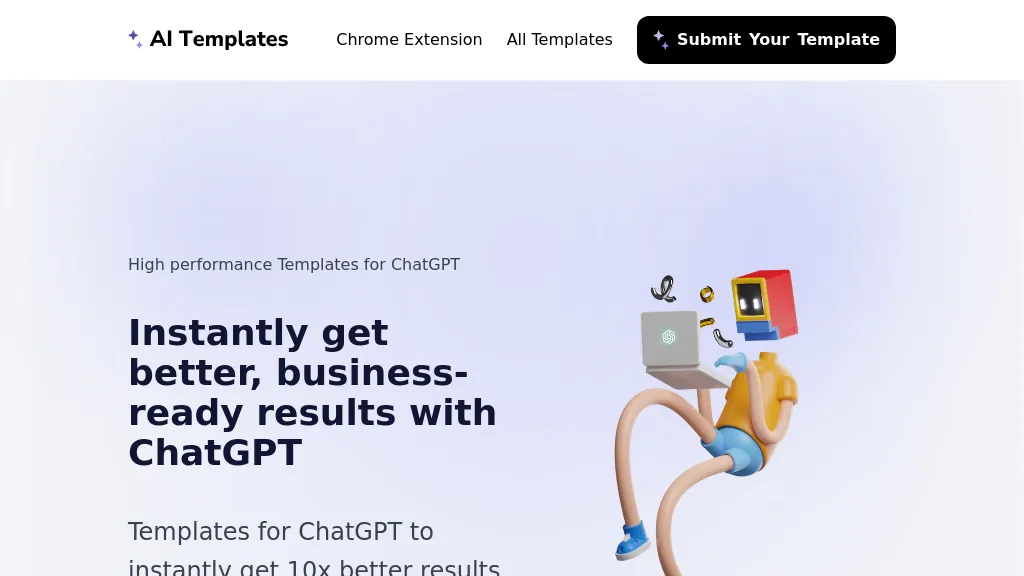 Visit AI Templates's Site Save
The AI tool provides high-performance templates for ChatGPT, aimed at improving business-ready results instantly. It offers templates that can be readily used in online business and marketing. The tool aims to address the issue of users spending too much time correcting ChatGPT's output, which they feel still needs a lot of work to resonate with people and convince clients. The templates are designed to refine prompts and get better results from ChatGPT. The tool is suitable for solopreneurs who want to leverage ChatGPT in their business and marketing.
AI Templates possible use cases:
Refining prompts for better ChatGPT results.
Improving online business and marketing.
Leveraging ChatGPT for solopreneurs.

How do you rate AI Templates?
5 0 ratings
Breakdown 👇
AI Templates is not rated yet, be the first to rate it
🔥
Create your account, save tools & stay updated
Receive a weekly digest of our handpicked top tools.
Unsubscribe anytime