Chatdoc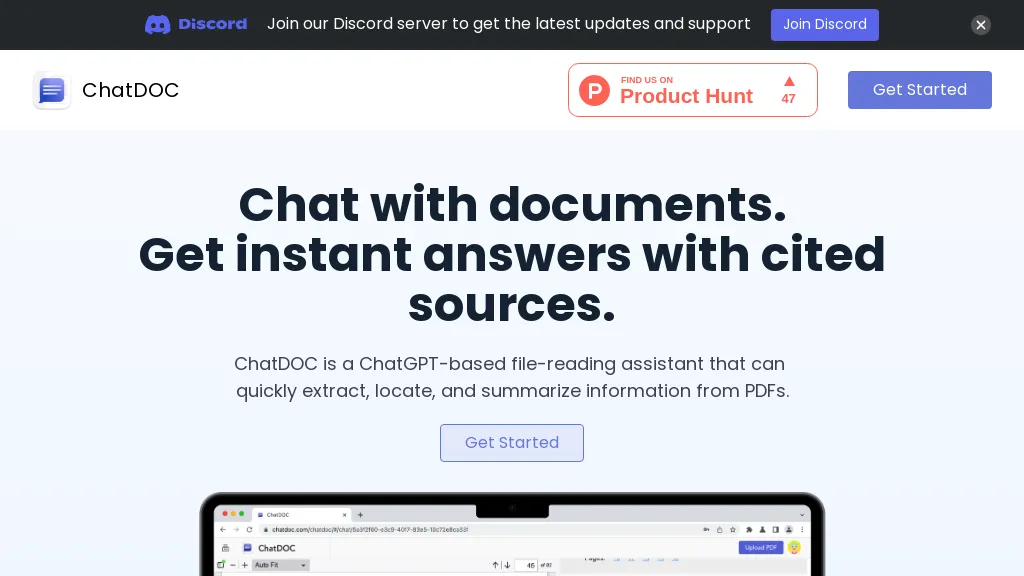 Visit Chatdoc's Site Save
Chat with any documents. Simply ask questions and get instant answers with cited sources! You can also select tables / texts as you like, ask targeted questions, and get more accurate answers. Chatdoc is a reading assistant that can quickly extract, locate, and summarize information from PDFs.
Chatdoc possible use cases:
Quickly find information in research papers.
Extract data from legal documents.
Get answers from technical manuals.

4.4 1 ratings
Breakdown 👇
Featured Tools 🌟
✉️ Newsletter
Stay up to date with AI news, updates, discounts and more!
🔥
Create your account, save tools & stay updated
Receive a weekly digest of our handpicked top tools.
Unsubscribe anytime