Chat Thing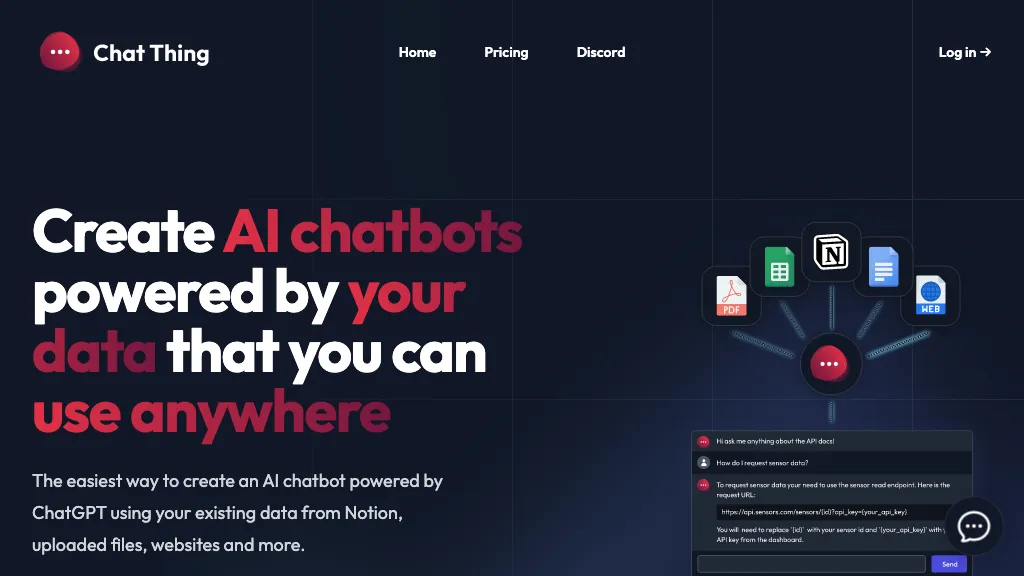 Chat Thing is an AI tool for creating powerful chatbots using existing data from sources such as Notion, uploaded files, and websites. The tool supports various chat channels like Slack, WhatsApp, etc. and offers plans to suit different use cases. It also has a free tier that allows users to test the tool with 1 chatbot and 1 data source. The tool uses storage and message tokens for different plans.
Chat Thing possible use cases:
Customer service chatbot.
Lead generation chatbot.
E-commerce chatbot.

How do you rate Chat Thing?
5 0 ratings
Breakdown 👇
Chat Thing is not rated yet, be the first to rate it
Featured Tools 🌟
✉️ Newsletter
Stay up to date with AI news, updates, discounts and more!
🔥
Create your account, save tools & stay updated
Receive a weekly digest of our handpicked top tools.
Unsubscribe anytime