Caricaturer.io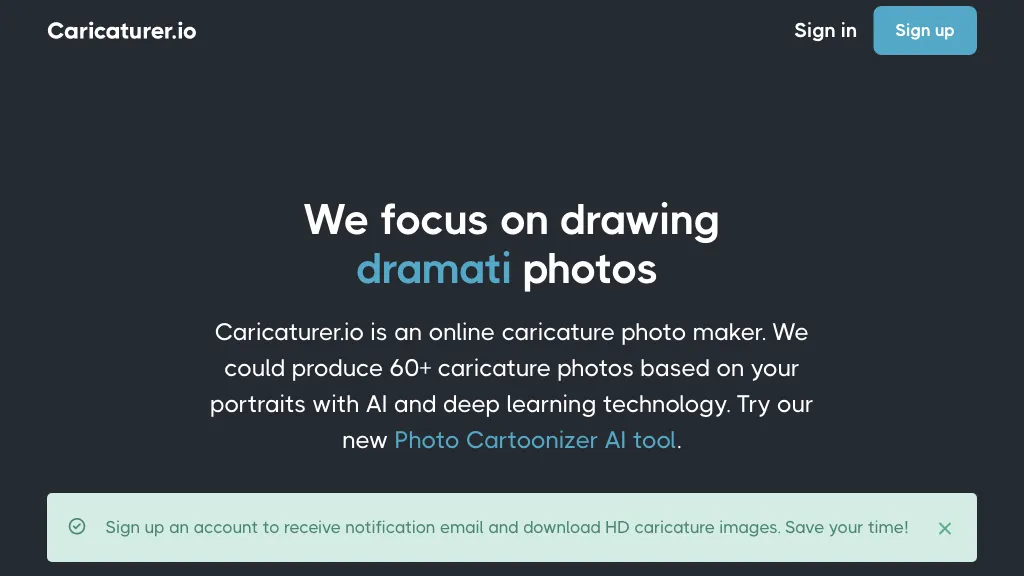 Visit Caricaturer.io's Site Save
What is Caricaturer.io?
5 0 ratings
Caricaturer.io is an online AI tool for creating caricatures from photos using deep learning technology. It can generate 60+ caricature styles and allows users to upload images in PNG, JPG, or JPEG format with a maximum dimension of 5000x5000. The tool processes the image in 3-5 minutes and sends an email notification when it's done. Users can then download their caricature as a high-resolution image. The tool offers 24/5 support and ensures secure conversion of images to caricatures, which can be shared on social media or used for personal or commercial purposes.
Caricaturer.io possible use cases:
Create caricatures for social media profiles.
Generate caricatures for marketing campaigns.
Create caricatures for personal use or gifts.

How do you rate Caricaturer.io?
🔥
Create your account, save tools & stay updated
Receive a weekly digest of our handpicked top tools.
Unsubscribe anytime