Berrycast Transcripts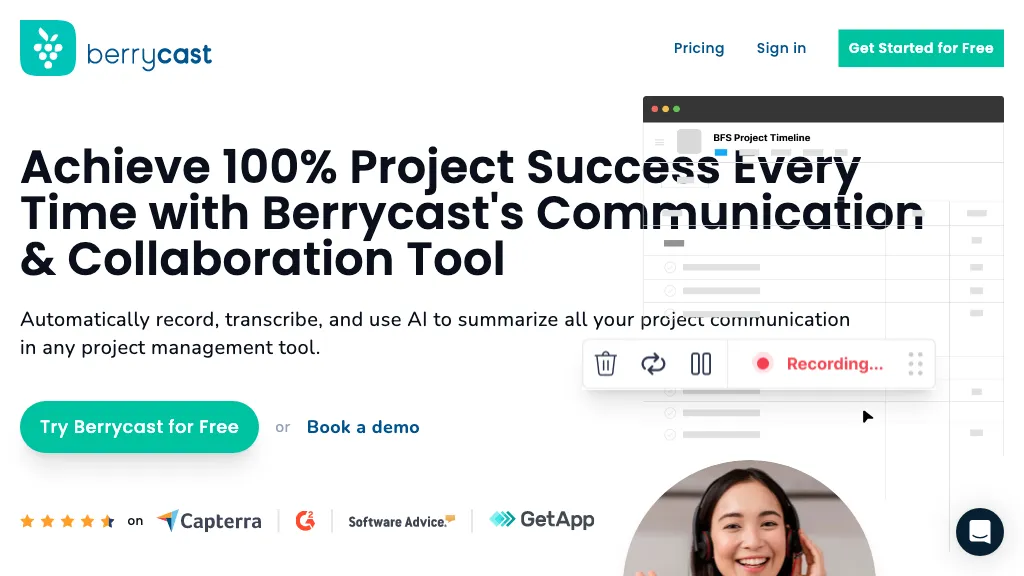 Visit Berrycast Transcripts's Site Save
What is Berrycast Transcripts? 5 0 ratings
BerryCast is a project communication and collaboration tool that uses AI to automate recording, transcription, and summarization of project communication. It helps project managers overcome common communication challenges, such as difficulty communicating a project's vision or assigning and providing feedback for tasks. Users can easily create and share screen recordings, add context with AI-powered tools, and get instant feedback from team members or clients. BerryCast integrates with other work tools and is praised for its features and ease of use.
Berrycast Transcripts possible use cases:
Automated recording and transcription of project communication.
Efficient task assignment and feedback.
Seamless collaboration and integration with other work tools.

How do you rate Berrycast Transcripts?
5 0 ratings
Breakdown 👇
Berrycast Transcripts is not rated yet, be the first to rate it
🔥
Create your account, save tools & stay updated
Receive a weekly digest of our handpicked top tools.
Unsubscribe anytime