Ava AI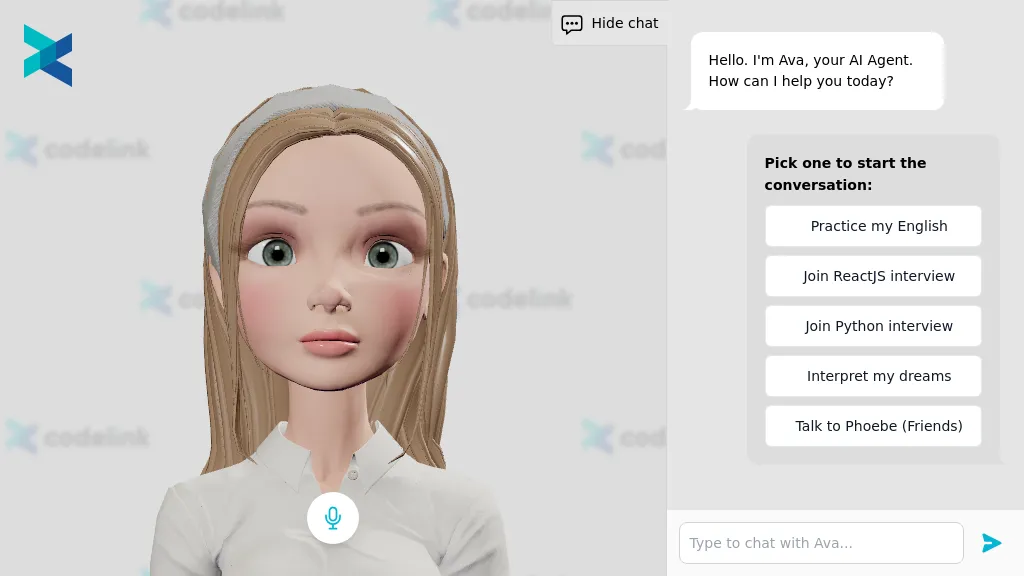 Visit Ava AI's Site Save
Ava is an AI tool that offers a range of features and use cases. With Ava, you can practice English, practice ReactJS or Python interviews, and even interpret dreams. It also allows you to have a chat with Phoebe from Friends. Ava gives you the option to send messages and hide the chat. You can select from a variety of voices, including and more. Ava is a versatile AI agent that can assist you in various activities and conversations.
Ava AI possible use cases:
Practicing English with an AI avatar.
Preparing for ReactJS or Python interviews on demand.
Interpreting dreams and chat about different topics.
Assisting in various activities and conversations.

3.7 2 ratings
Breakdown 👇
Featured Tools 🌟
✉️ Newsletter
Stay up to date with AI news, updates, discounts and more!
🔥
Create your account, save tools & stay updated
Receive a weekly digest of our handpicked top tools.
Unsubscribe anytime