AISEO / AISEO ART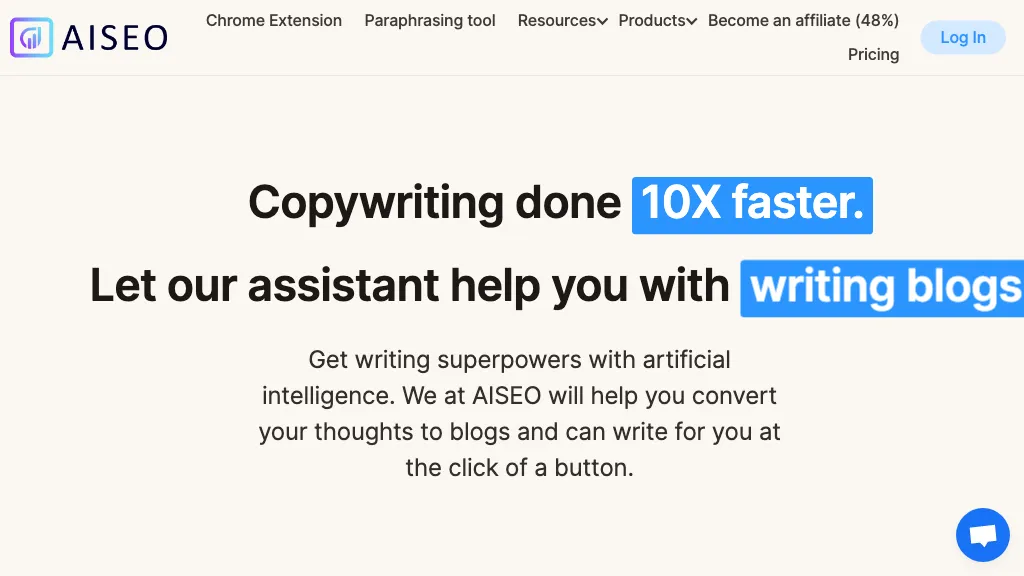 Visit AISEO / AISEO ART's Site Save
What is AISEO / AISEO ART? 0 0 ratings
Aiseo is an AI tool that offers assistance in writing and paraphrasing. With a free Chrome extension and a community of over 50,000 users, it promises to enhance readability and generate quality content for SEO optimization. Aiseo supports 26+ languages and claims to help creators grow 10x faster by leveraging the power of AI. There is no pricing information available in the given extract.
AISEO / AISEO ART possible use cases:
Enhancing readability and SEO optimization.
Generating quality content.
Growing audience and engagement.

How do you rate AISEO / AISEO ART?
0 0 ratings
Breakdown 👇
AISEO / AISEO ART is not rated yet, be the first to rate it
Featured Tools 🌟
✉️ Newsletter
Stay up to date with AI news, updates, discounts and more!
🔥
Create your account, save tools & stay updated
Receive a weekly digest of our handpicked top tools.
Unsubscribe anytime