Welma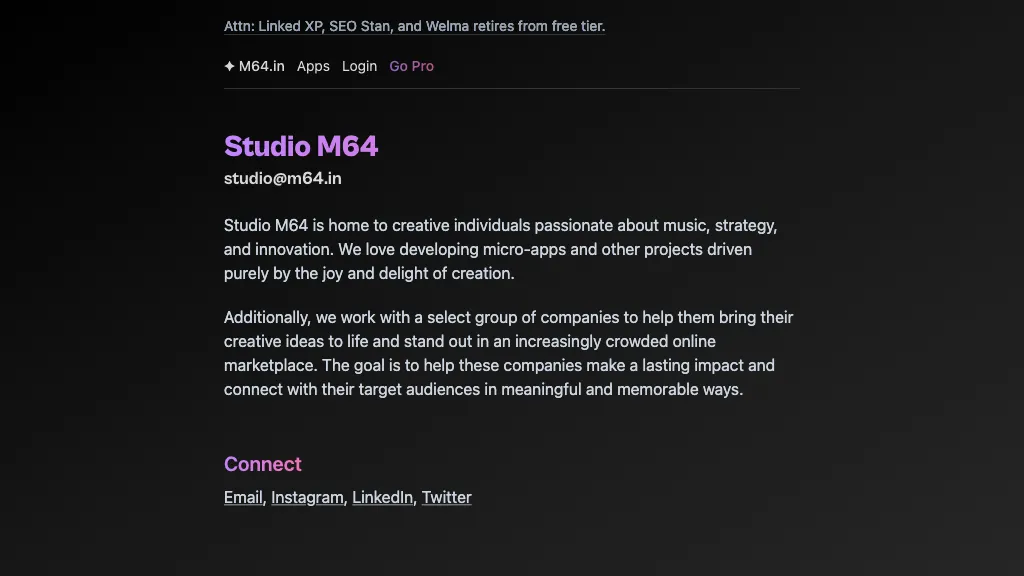 Visit Welma's Site Save
Studio m64 is an AI tool that offers a range of services including GPT-64, SEO, and translation. It also provides products for free, such as the Begon Spammer and Gen Z Translate. This tool is targeted towards independent artists and strategists who are passionate about music and innovation. Studio m64 aims to help companies make a lasting impact by connecting them with their target audience in meaningful ways. The manager of the studio is Mighil Milan.
Welma possible use cases:
Improve SEO for a website using Studio m64's services.
Translate content using Gen Z Translate.
Generate creative content with GPT-64.

5 0 ratings
Breakdown 👇
Welma is not rated yet, be the first to rate it
Featured Tools 🌟
✉️ Newsletter
Stay up to date with AI news, updates, discounts and more!
🔥
Create your account, save tools & stay updated
Receive a weekly digest of our handpicked top tools.
Unsubscribe anytime