Watermelon Pulse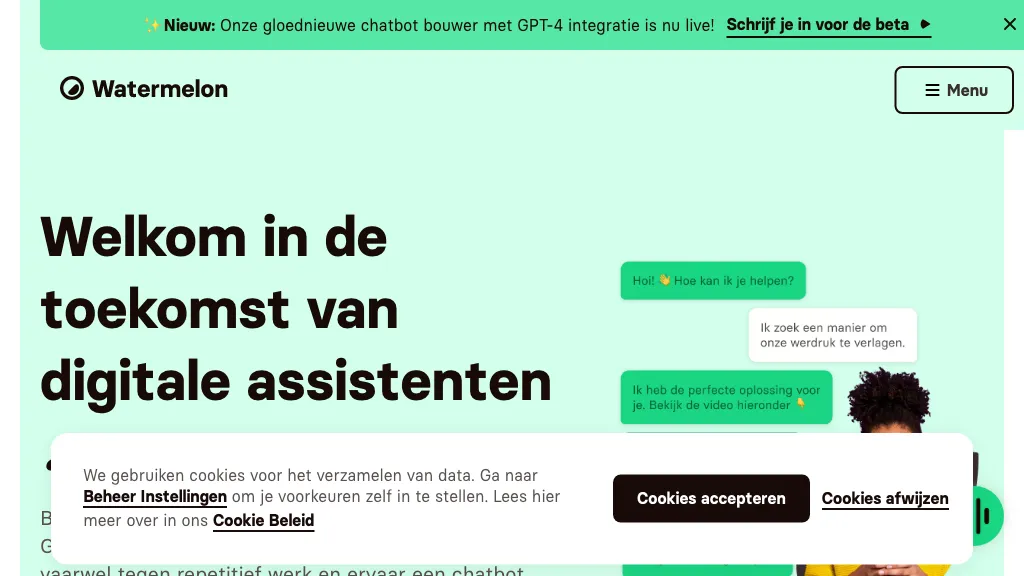 Visit Watermelon Pulse's Site Save
What is Watermelon Pulse? 5 0 ratings
Watermelon is an AI-powered chatbot builder with GPT-4 integration, designed to bring all customer service channels and team members onto one platform, and simplify customer communication. It is accessible through the web widget and various platforms, and easy to integrate with your own app through API. Watermelon offers an all-in-one inbox to streamline customer service flow, learn and adapt quickly to the information being uploaded, and automate up to 75% of customer questions. Resources include customer success stories, onboarding, a help center, and community forum.
Watermelon Pulse possible use cases:
Automate customer service inquiries.
Streamline customer communication.
Integrate with existing apps for customer support.

How do you rate Watermelon Pulse?
5 0 ratings
Breakdown 👇
Watermelon Pulse is not rated yet, be the first to rate it
Featured Tools 🌟
✉️ Newsletter
Stay up to date with AI news, updates, discounts and more!
🔥
Create your account, save tools & stay updated
Receive a weekly digest of our handpicked top tools.
Unsubscribe anytime