Voice.ai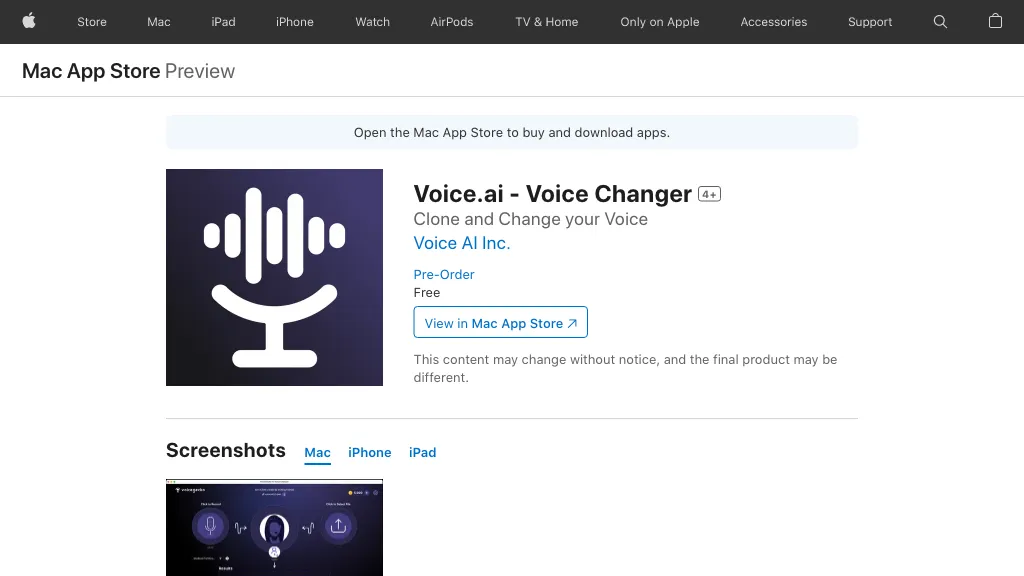 Voice.ai is a website that provides a platform for creating, editing, and managing voice assistant applications. It provides a suite of tools for building and deploying voice-enabled applications, and it also offers an API that allows developers to integrate voice features into their applications. Voice.ai also offers analytics and insights into user interactions, allowing developers to track and improve their performance.
Voice.ai possible use cases:
Build a voice-enabled chatbot for customer service.
Integrate voice commands into a smart home device.
Track user interactions and improve app performance.

How do you rate Voice.ai?
0 0 ratings
Breakdown 👇
Voice.ai is not rated yet, be the first to rate it
🔥
Create your account, save tools & stay updated
Receive a weekly digest of our handpicked top tools.
Unsubscribe anytime