Virtualface.app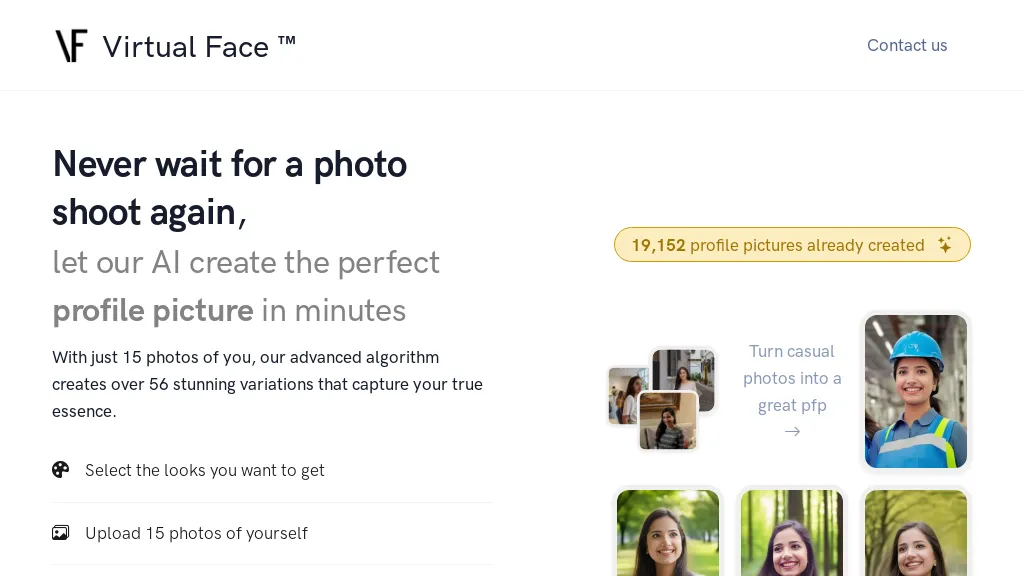 Visit Virtualface.app's Site Save
What is Virtualface.app? 5 0 ratings
Create a professional head-shot and profile pictures in minutes with the Virtual Face AI model that learns your face and produces hundreds of corporate looking shots that look just like you.
Virtualface.app possible use cases:
Quickly create professional head-shots for your LinkedIn profile.
Generate consistent profile pictures for your team members on your company website.
Create a personalized avatar for your online business or social media presence.

How do you rate Virtualface.app?
5 0 ratings
Breakdown 👇
Virtualface.app is not rated yet, be the first to rate it
Featured Tools 🌟
✉️ Newsletter
Stay up to date with AI news, updates, discounts and more!
🔥
Create your account, save tools & stay updated
Receive a weekly digest of our handpicked top tools.
Unsubscribe anytime