VenturusAI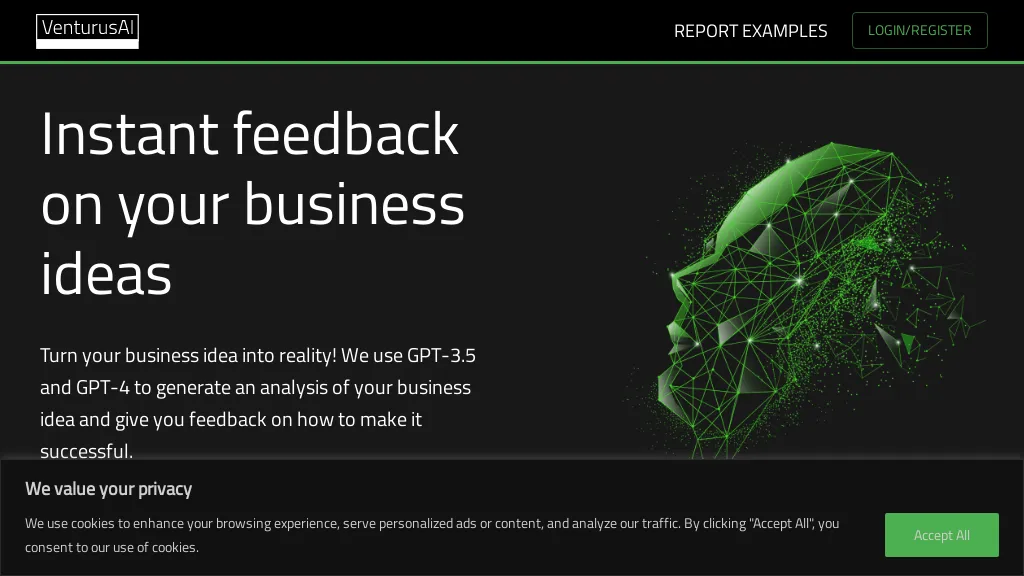 Venturus AI is a business idea analysis platform using GPT-3.5 and GPT-4 to generate an analysis of your business idea and give you feedback on how to make it successful.
VenturusAI possible use cases:
Evaluate new business ideas.
Improve existing business strategies.
Generate market insights.

How do you rate VenturusAI?
🔥
Create your account, save tools & stay updated
Receive a weekly digest of our handpicked top tools.
Unsubscribe anytime