Unmixr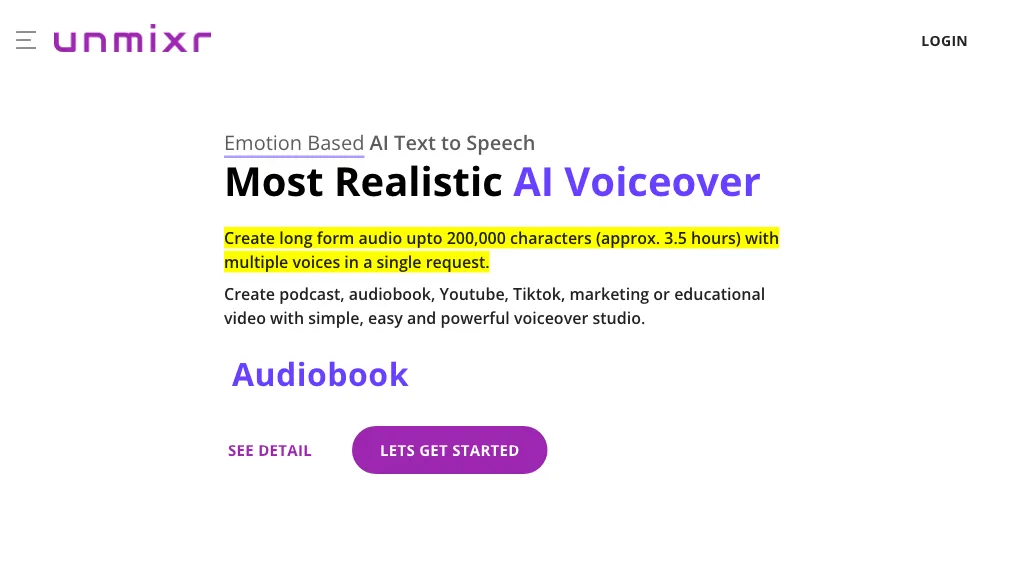 Visit Unmixr's Site Save
Unmixr is an AI-powered tool with multiple functionalities including text-to-speech, dubbing, chat, and copywriting. It offers various features such as AI chatbot with multiple chat engines, AI image generator, and an AI editor for quickly drafting and rewriting content.

With Unmixr, users can easily generate high-quality voiceovers, create stunning images, and transform content formats. It also provides access to over 50 built-in templates for faster idea generation.

Additionally, Unmixr enables users to transcribe, translate, and dub audio/video files effortlessly. The tool offers realistic AI voiceover with a wide range of voice styles and accents to choose from.

Unmixr is a comprehensive platform that streamlines the content generation process and empowers users to unleash their creativity. It is suitable for content creators, influencers, digital marketers, educators, and entrepreneurs.
Unmixr possible use cases:
Generate high-quality voiceovers.
Create video dubbings in multiple languages.
Generate audio and video transcripts for content repurposing.

Featured Tools 🌟
✉️ Newsletter
Stay up to date with AI news, updates, discounts and more!
🔥
Create your account, save tools & stay updated
Receive a weekly digest of our handpicked top tools.
Unsubscribe anytime