TutorAI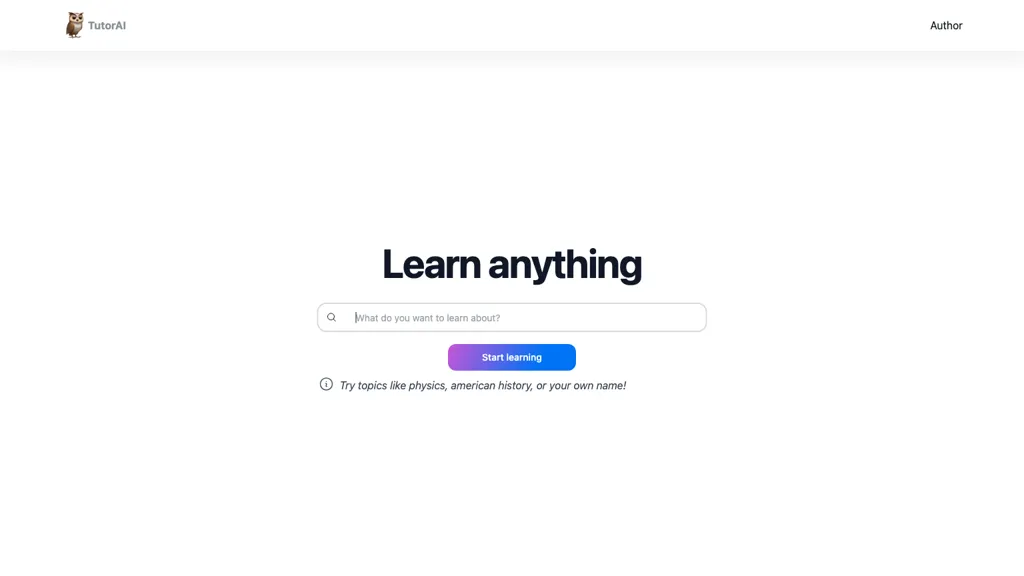 Visit TutorAI's Site Save
TutorAI is an online educational platform that allows users to learn anything from physics, American history, and other topics, to their own name! TutorAI provides a variety of educational materials such as notes, tutorials, and interactive quizzes. The platform also offers a personalized learning experience, allowing users to customize their learning experience and track their progress.
TutorAI possible use cases:
Learn physics and American history.
Customize learning experience.
Track progress and improve skills.

0 0 ratings
Breakdown 👇
TutorAI is not rated yet, be the first to rate it
🔥
Create your account, save tools & stay updated
Receive a weekly digest of our handpicked top tools.
Unsubscribe anytime