Three Sigma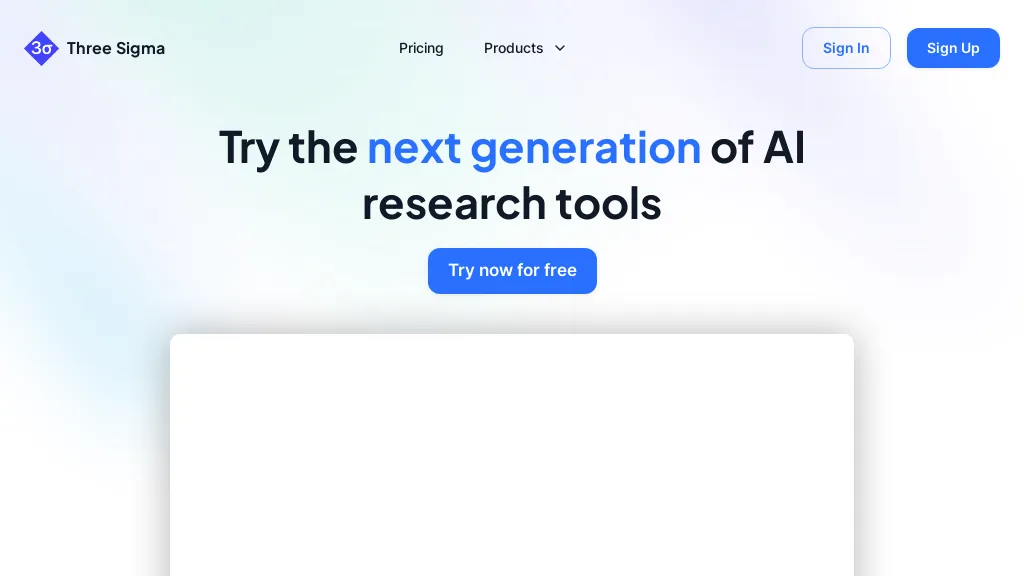 Three Sigma is a next-generation AI research tool that aims to cut down the time spent reading documents by 90%.It offers advanced search technology that enables users to quickly and easily locate the information they are looking for.

One of the main features of Three Sigma is its Imagine Assistant, which can answer questions and provide information from documents.It eliminates the need for manual reading and reduces the reliance on black box AI systems.

In addition to the research tool, Three Sigma also offers a ChatGPT plugin that allows users to access the capabilities of ChatGPT directly from their Three Sigma account.This plugin allows users to interact with documents in a "solo mode" similar to ChatGPT, offering a convenient way to reference documents without the need to start a new thread.

Furthermore, Three Sigma is continuously evolving and has plans to incorporate reference tables, charts, and even GPT-4 capabilities in the future, opening up new use cases that were previously impossible.
Three Sigma possible use cases:
Answering questions from documents.
Access your documents from chatGPT and chat with them.
Save time researching any material by asking questions and receiving direct answers.

How do you rate Three Sigma?
5 0 ratings
Breakdown 👇
Three Sigma is not rated yet, be the first to rate it
Featured Tools 🌟
✉️ Newsletter
Stay up to date with AI news, updates, discounts and more!
🔥
Create your account, save tools & stay updated
Receive a weekly digest of our handpicked top tools.
Unsubscribe anytime