Theneo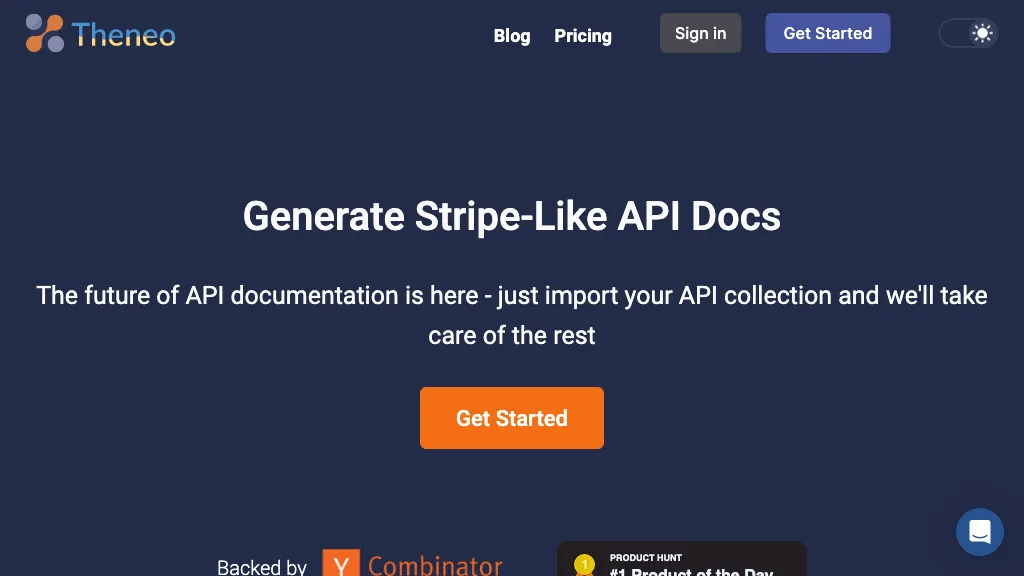 Visit Theneo's Site Save
TheNeo is an AI-powered tool that generates high-quality API documentation with descriptive summaries and collaborative editing features. It supports various programming languages and integrates with tools like OpenAPI and Postman. Users can import API collections and drag-drop requests to automate the conversion of scripts across different programming languages. The tool also supports custom branding and easy migration from other platforms like Swagger and GitHub.
Theneo possible use cases:
Automated API documentation generation.
Collaborative API documentation editing.
Migration from other API documentation platforms.

5 0 ratings
Breakdown 👇
Theneo is not rated yet, be the first to rate it
Featured Tools 🌟
✉️ Newsletter
Stay up to date with AI news, updates, discounts and more!
🔥
Create your account, save tools & stay updated
Receive a weekly digest of our handpicked top tools.
Unsubscribe anytime