The Fy! Studio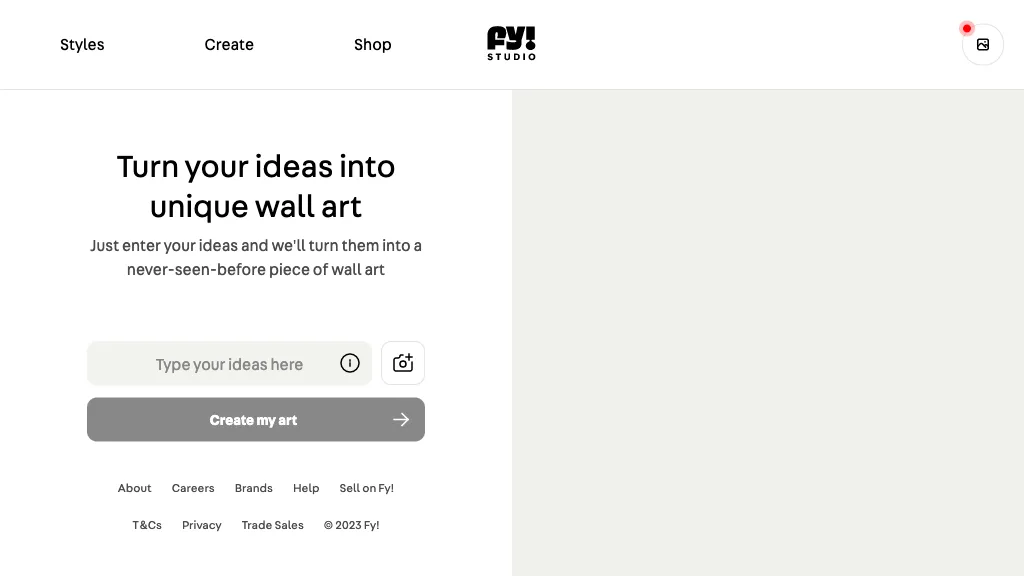 Visit The Fy! Studio's Site Save
What is The Fy! Studio? 0 0 ratings
The AI tool called "fy! studio" can help users create art and design ideas for their home in various styles such as t-shirts, canvas prints, tattoos, and room designs. The tool offers users the option to choose different styles, formats, and portraits for their creations. Additionally, the tool has several features such as AI art, NFT creation, text generation, photo and face generators, and painting generators.
The Fy! Studio possible use cases:
Create custom t-shirts and canvas prints.
Generate tattoo designs.
Design room layouts and decor.

How do you rate The Fy! Studio?
0 0 ratings
Breakdown 👇
The Fy! Studio is not rated yet, be the first to rate it
🔥
Create your account, save tools & stay updated
Receive a weekly digest of our handpicked top tools.
Unsubscribe anytime