TextScan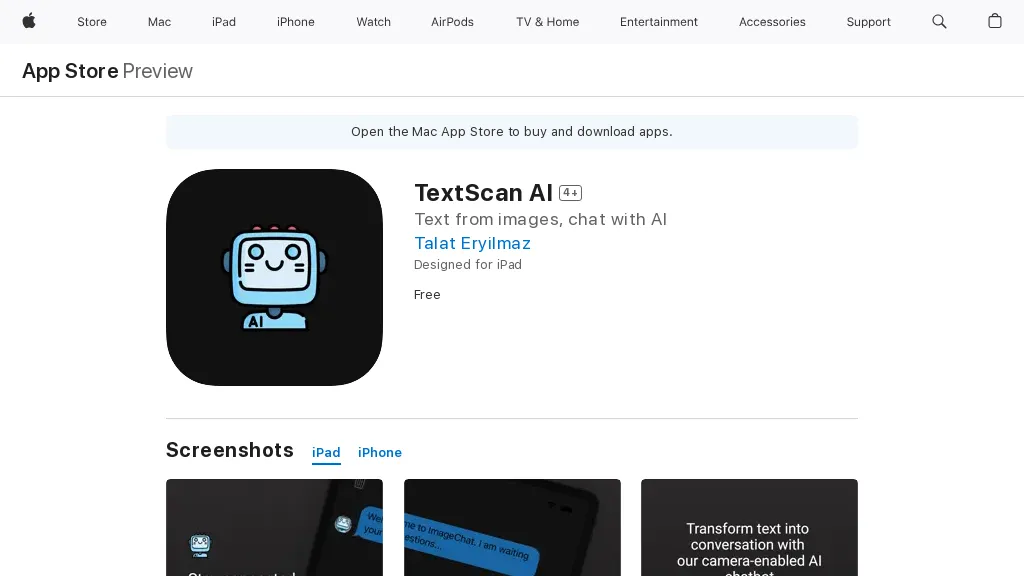 Textscan AI is a free mobile app designed for iPad and iPhone that uses AI-powered messaging to scan text from images and enable seamless chat experiences. With Textscan AI, you can say goodbye to manual typing and communicate faster and more accurately than ever before. In the latest version, Textscan AI has introduced exciting changes, including a refreshed app design and the ability to record and send voice messages with the AI-powered chatbot.
TextScan possible use cases:
Efficiently scan and extract text from images for quick communication.
Improve accuracy and speed of messaging by eliminating manual typing.
Enhance chat experiences with AI-powered features like voice messaging.

How do you rate TextScan?
5 0 ratings
Breakdown 👇
TextScan is not rated yet, be the first to rate it
Featured Tools 🌟
✉️ Newsletter
Stay up to date with AI news, updates, discounts and more!
🔥
Create your account, save tools & stay updated
Receive a weekly digest of our handpicked top tools.
Unsubscribe anytime