Talk to Books (Google)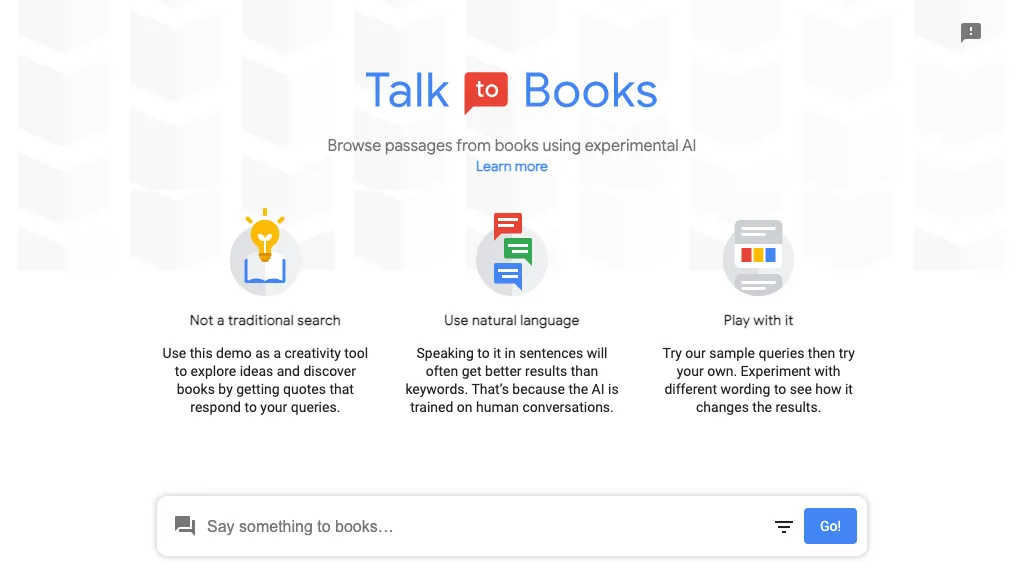 Visit Talk to Books (Google)'s Site Save
What is Talk to Books (Google)? 1 1 ratings
This AI tool allows users to explore and discover books using natural language to search for relevant passages or feedback. It uses machine learning to improve search results and can handle sentence queries. The tool also includes creative features for idea exploration and discovery. The user can try sample queries to see different search results and experiment with different keywords.
Talk to Books (Google) possible use cases:
Find relevant passages in a book.
Brainstorm new ideas using creative features.
Explore different search results with sample queries.

How do you rate Talk to Books (Google)?
🔥
Create your account, save tools & stay updated
Receive a weekly digest of our handpicked top tools.
Unsubscribe anytime